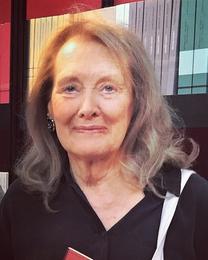 Annie Ernaux
French writer Annie Ernaux has won the Nobel Prize for Literature. At a news conference this morning announcing the win, the Swedish Academy cited her for "the courage and clinical acuity with which she uncovers the roots, estrangements and collective restraints of personal memory." The New York Times described her as "a novelist whose intensely personal books have highlighted incidents from her own life, including a back-street abortion in the 1960s and a passionate extramarital affair."
Ernaux is best known for her memoir The Years, published in a translation by Alison L. Strayer by Seven Stories Press. The translation was shortlisted for the 2019 Man Booker International Prize, and received the 31st Annual French-American Translation Prize for nonfiction and the Warwick Prize for Women in Translation. In French, the book received the Françoise-Mauriac Prize of the French Academy, the Marguerite Duras Prize, the Strega European Prize, the French Language Prize and the Télégramme Readers Prize.
Getting Lost, a diary of the affair she had with a younger, married Soviet diplomat, also translated by Strayer, was published by Seven Stories just two days ago. The affair was also the basis for her novel Simple Passion. Seven Stories has published other titles by Ernaux, including A Girl's Story, A Woman's Story, Getting Lost and Shame.
Seven Stories publisher Dan Simon described Ernaux to New York Times as someone who "stood up for herself as a woman, as someone who came from the French working class, unbowed, for decade after decade." He also said the Nobel committee had made "a brave choice by choosing someone who writes unabashedly about her sexual life, about women's rights and her experience and sensibility as a woman--and for whom writing is life itself."
Yale University Press is planning to publish Ernaux's Look at the Lights, My Love.
The Nobel Literature Prize awards ceremony will take place in Stockholm on December 10.