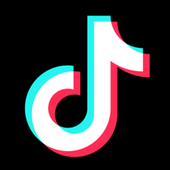 Noting that #BookTok "is transforming the way that many Canadians discover books," BookNet posed the question "that's really on our mind: Is #BookTok responsible for a backlist renaissance?"
Citing results thus far this year while collecting data for the 2022 edition of the Canadian Book Consumer survey, BookNet has found that 21% of all Canadian book buyers are on TikTok, up from 17% in 2021. The number of books purchased by Canadians because of a recommendation or review has also increased, at 17% so far in 2022 and steadily up 44% over the last five years.
Using SalesData to track the print sales of 20 selected backlist titles that have trended on #BookTok since it took off in 2020, BookNet reported that Canadian book buyers "are purchasing backlist titles that trend on #BookTok. Over the period from July 2019 to June 2022, sales for these trending #BookTok titles increased exponentially, up 1,047% overall. From the lowest number of sales in September 2019 to the highest number of sales in December 2021, that's an increase of 2,166%."
Each of the 20 backlist titles on the list hit unprecedented peaks in sales month-to-month, up anywhere from 146% to 235,600%, with a median increase of 2,255%. The top three #BookTok-trending backlist titles with the greatest increases are Cain's Jawbone by Edward Powys Mathers (1939), up 235,600% from October 2019 to June 2022; It Ends with Us by Colleen Hoover (2016) up 42,133% from November 2019 to June 2022; and Shadow and Bone by Leigh Bardugo (2012), up 6,769% from September 2019 to May 2021.
For the entire Canadian book market in 2021, backlist titles that were 2-5 years old sold best, followed by titles that were one year old, BookNet wrote, adding that for its 20 backlist titles in the new study, 15% were one year old at the start of #BookTok (pub year 2019); 50% were 2-5 years old at the start of #BookTok (pub years 2015-2018); 25% were 6-10 years old at the start of #BookTok (pub years 2011-2014); and 10% were more than 11 years old at the start of #BookTok.
--
Carolyn Mays is stepping down as managing director of British publisher Hodder & Stoughton (now a Hachette imprint), effective at the end of 2022, after 10 years in the position and more than 30 years with the company, the Bookseller reported. Succeeding her is Oliver Malcolm, currently executive publisher at HarperCollins. He will report to Katie Espiner, CEO of Hodder & Stoughton and Orion. Malcolm is going to be based at Hachette UK's London office and will join the Hachette UK board.
Mays described her time as managing director as "challenging, exciting, enormous fun and hugely fulfilling," adding that she felt this was "the right time for me to explore new opportunities elsewhere in the book world and for Hodder to take a new direction under Katie Espiner's leadership."
Calling Mays "a brilliant, instinctive publisher as well as an excellent and intuitive manager of people," Espiner added she "is beloved by everyone at Hodder & Stoughton and I know she will be enormously missed by everyone here and across Hachette, as well as by so many authors, many of whom she has worked with since their very first books."
Espiner added: "Oli is an outstanding publisher who always puts the reader first. I am so delighted that he is joining the brilliant team at Hodder & Stoughton to help build on our existing successes and to lead the next stage of our publishing."
The departure of Mays "is the second high-profile change at Hodder in a matter of weeks, following the announcement Sceptre publishing director Carole Welch is leaving the company," the Bookseller noted.
---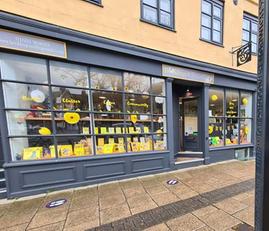 English bookseller Bookbugs & Dragon Tales in Norwich, which recently launched a £15,000 (about $17,130) Crowdfunder campaign to give the business "breathing space" and do more outreach work with children, received an early shock when actor Russell Crowe donated £5,000 (about $5,710), BBC News reported. Crowe's generosity sparked a wave of international publicity online and in the media, and the bookshop shattered its original goal and has thus far raised more than £22,000 (about $25,125).
Co-owner Leanne Fridd said that within hours of the start of the online appeal, which she called a "one-off attempt to secure our future," a donation appeared in Crowe's name. BBC News noted that he had heard of the appeal on social media via a friend of a friend.
"We were already in shock that people believed in us and Russell Crowe just tipped it over the edge," she said. "His gift to us was worth so much more than money; he has put his name with our business and enabled us to have higher visibility. And with every single donation we get there's more we can do." With his donation, Crowe qualified for a personalized gold loyalty card giving him a lifetime discount at the bookshop. --Robert Gray