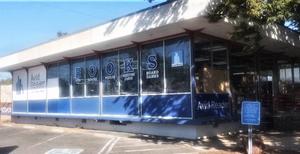 The Avid Reader in Sacramento, Calif., is up for sale. After 36 years, owner Stan Forbes has decided to sell the bookstore and retire.
Forbes reported that the general-interest bookstore has particularly strong selections of new hardcovers, fiction and children's books, and it also offers a substantial selection of magazines, newspapers, toys and puzzles.
The Avid Reader is located in a freestanding, 3,600-square-foot building with good parking and light rail access. Forbes added that it serves the city's Land Park, Midtown and East Sacramento neighborhoods, and prior to the Covid-19 pandemic held author events almost weekly. It also hosted book clubs, sold books at off-site events and held seasonal events such as Christmas string quartets.
Forbes noted that he is open to flexible terms including interest-free financing, and he can be reached here.