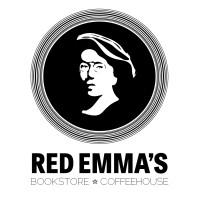 Red Emma's, the employee-owned bookstore and coffeehouse in Baltimore, Md., has soft-opened in its new home in the city's Waverly neighborhood, the Baltimore Fishbowl reported.
The store closed last winter to move from its previous home at 1225 Cathedral St. in Midtown to 3128 Greenmount Ave. The Red Emma's team had hoped to open in the summer, but the permitting process took much longer than expected, and Baltimore City Council member Odette Ramos even had to step in to help the store open.
"Occupancy permit, traders license, health license, the whole nine yards," the team wrote on Facebook. "Come for the food and stay for the events.... It's been a lonely nine months without you and we can't wait to welcome you into our new home."
For the time being, Red Emma's is operating out of the basement at 3128 Greenmount while work continues on an adjacent building at 415 East 32nd St. Eventually Red Emma's will encompass both buildings and be a multi-level community coffeehouse, bookstore and social center.
Red Emma's purchased the two buildings with the help of Central Baltimore Partnership, Central Baltimore Future Fund, the Baltimore Roundtable for Economic Democracy and Seed Commons. Per the Fishbowl, the project represents "an investment in the Waverly area of approximately $1.6 million."