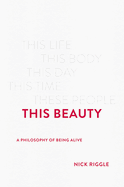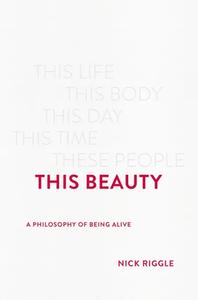 Here's a situation where consent is impossible: we don't agree to be born. Yet here we are, alive now on Earth. The monolithic Question people may ask themselves--in the rare moments when they aren't just getting through the day to day and pause to think about what it's all about--is: Why should we consider life valuable? To answer that question, Nick Riggle (On Being Awesome) offers an introduction to aesthetics in his accessible and motivating second book, This Beauty, which proposes that the meaning of life is to appreciate and share in beauty.
An associate professor of philosophy at the University of San Diego, former professional skater and new father, Riggle has varied life experiences upon which to draw. His philosophical and pop culture references range from Plato to Drake, from Schopenhauer to Saturday Night Live. An extended example comes from Henri Matisse: surgery extended the artist's life by 13 years but limited his mobility. The enforced alteration in his lifestyle coincided with a change in his style from oil painting to paper collage. "Only what I created after the illness constitutes my real self: free, liberated," Matisse wrote. A key to living the good, aesthetic life, Riggle thus concludes, is feeling "at home in your body."
One of the author's main strategies is "using clichés as clues," probing well-worn sayings for the wisdom they may yet contain. Take "you only live once," for example. There are two opposite responses to this statement, he suggests. The one adopted by "The Preservationist" is to view life as fragile and protect it at all costs. The other is to embrace recklessness. "Carpe diem," right?
Except, he discovers, "seize" might not be the best translation for what we are to do with the day. Instead, we should "harvest" it by being fully present in each moment. That chimes, he believes, with what poet Mary Oliver encouraged in her famous line: realizing the beauty around us as we make the most of this "one wild and precious life."
Whatever we value--fashion, food, literature, music--makes us individuals, Riggle contends. And what we love, we want to share with others and respond to. That could start through imitation, but will ultimately fuel fresh creativity. How inspirational to think of life being "animated by beauty." This convivial guide for the questioning is perfect for readers of Rob Bell and Alain de Botton. --Rebecca Foster, freelance reviewer, proofreader and blogger at Bookish Beck
Shelf Talker: Nick Riggle's second work of pop philosophy, an engaging primer on aesthetics, argues that recognizing and partaking in beauty gives life meaning.