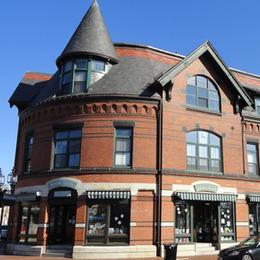 Book Ends, Winchester, Mass., has been sold by longtime owner Judy Manzo to Lauren Tiedemann and Jillian Hartline, both seasoned booksellers and friends, who met at a Barnes & Noble managers' meeting at the Harvard Coop in Cambridge.
Manzo said, "I couldn't be more thrilled to hand over the reins--and the keys--to these two talented and experienced booksellers. They have the boundless energy and enthusiasm I had back in 1992, and they are exactly the kind of folks I was hoping to find when we began the search for new ownership."
During her tenure, Manzo expanded Book Ends to 2,700 square feet from 800, and says she is looking forward to shopping at the store in retirement.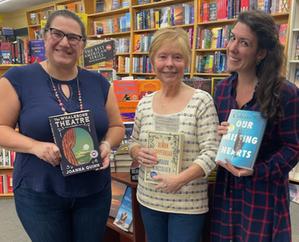 New owners Jillian Hartline (l.) and Lauren Tiedemann flank retiring owner Judy Manzo.
Tiedemann started working for Barnes & Noble in 2006, and except for a brief stint as an event planner and fundraiser for Columbia Business School, she has spent her bookselling career there and was most recently the assistant store manager of the MIT Coop.
Hartline started with Barnes & Noble College in 2006, managing and buying for almost 10 years. For the last five, Hartline has been the store manager at J. August in Harvard Square in Cambridge and has, she said, keenly missed bookselling.
Tiedemann said, "The two of us love books, and nothing brings us more joy than sharing our passion with the local community and helping customers find their next perfect read--especially if they come back and discuss it with us! We know we have big shoes to fill, but we are so excited to be part of Book Ends' next chapter."
Hartline added, "We've been working at Book Ends leading up to the closing, and Judy's been introducing us to the regulars. Folks have been so welcoming, and we are really looking forward to continuing the tradition of community-based bookselling that makes Book Ends so special."