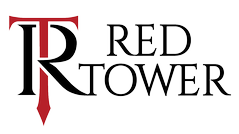 Entangled Publishing is launching an adult imprint, Red Tower Books, that will focus on romantic fantasy and science fiction, with a feminist and empowered emphasis that draws on Entangled's strengths in romance. The goal of Red Tower Books, the company said, is to offer "explosive, cinematic new stories and develop strong author brands in the vein of Leigh Bardugo, Tracy Deonn, and Sarah J. Maas."
The imprint's first release, scheduled for May 2, 2023, is Fourth Wing by Rebecca Yarros, an epic fantasy set at a brutal and elite war college for dragon riders. Six other titles are planned for next year, including Starbringer by Tracy Wolff (Crave series) and Nina Croft (Breakout); The Wren in the Holly Library by K.A. Linde (the Wright series); Bloodguard by Cecy Robson (Weird Girls series); and The Last One by Rachel Howzell Hall (These Toxic Things).
Red Tower Books editorial director Molly Majumder said, "Red Tower Books is dedicated to delivering standout fantasy and sci-fi romance from some of the most talented writers of today. I'm excited to combine my love and knowledge of the genre with Entangled's creative marketing strategies to bring these incredible stories to a wide audience of readers."
Along with Majumder, the imprint will be led by publishing veterans Liz Pelletier, CEO and publisher; Stacy Cantor Abrams, v-p of operations; and Meredith Johnson, v-p of marketing.
Founded in 2011, Entangled Publishing has published some 2,800 titles and is distributed globally by Macmillan.