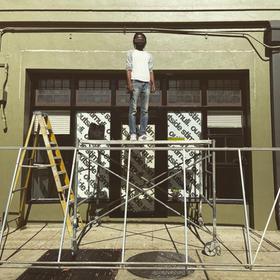 The future Baton Rouge Books.
A new Black-owned independent bookstore called Baton Rouge Books is coming to Baton Rouge, La., early next year, BR Proud reported.
Bookstore founder James Curtis plans to open the store during Black History Month 2023. He is also the owner of Outside Stimuli, a plant shop and studio in Baton Rouge that helps incubate projects with positive social and economic impact. Rather than launch a crowdfunding campaign or apply for grants, he is selling handmade wooden pencil holders for $35 each to help fund the bookstore, with the message being, "with our own hands, we can self-fund."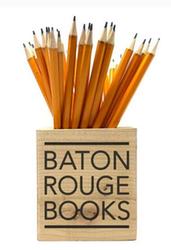 Pencil holder to support the new bookstore.
Curtis told BR Proud that despite Baton Rouge having a population that is more than half Black, he was one of the very few Black business owners in the city's downtown. Through conversations with customers and community members, he decided that opening a bookstore that better reflects the reality of the city was what Baton Rouge needed.
"You can come into a space where you can not only learn about the people you live amongst, but you can also express who you are and your culture," Curtis said. He added: "We are trying to create something where whether you are a student, whether you are someone who's working or living downtown, there's a space for all of us."