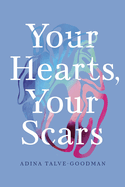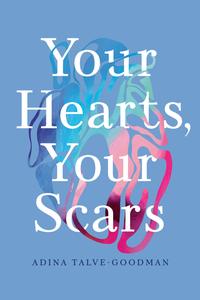 Adina Talve-Goodman was the managing editor of One Story literary magazine in Brooklyn, N.Y. She grew up a daughter of rabbis in St. Louis and had a heart transplant at age 19, necessitated by one of several congenital conditions. In seven poignant interlocking essays, assembled posthumously by her sister and a colleague, Talve-Goodman ponders the precariousness of life for the chronically ill and disabled.
A version of the opening essay, "I Must Have Been that Man" won Bellevue Literary Review's Nonfiction Prize. Talve-Goodman remembers that, one day during college, she came across a disabled man who hung out near her favorite café and commented on her reading. His electric wheelchair had shorted in the rain and toppled; thanks to her new heart, she was strong enough to right the chair and try to help him up. Uncanny encounters recur in later essays: one in the second person, in which she's cornered by a man whose wife died of heart failure; another where she frets she's being ungrateful to her donor if she forgets to take her anti-rejection pills on time, but is reassured by meeting someone who had a heart transplant 14 years before.
Talve-Goodman voices concern about potential romantic partners' reactions to her medical history: "I had come so close to death that sometimes I worry the smell of it lingers on my body." A would-be suitor insists he doesn't mind her scars--but alas, she's still in love with her high school boyfriend, who haunts "Should You Hold Me Down (Go On, Take It)." The flashbacks to their relationship are intercut with a biopsy she's having on her new heart--an uncomfortable procedure that somehow becomes erotic when performed by a young resident. Memories are corporeal here: in fact, she reveals that she kept her old heart in an urn, bringing it out to pass around the table one Thanksgiving.
When she was diagnosed with a rare lymphoma caused by immunosuppressant drugs, Talve-Goodman was attending the Iowa Writers' Workshop. She died at age 31 in 2018. Sarika Talve-Goodman's introduction discusses Adina's legacy and the compiling of this book; Hannah Tinti's afterword details the fellowship that One Story awards in her honor, to an early-career writer from a marginalized group.
This bittersweet book is a potent reminder: life and health are fleeting, so it's important to celebrate every milestone and pinpoint the moments of human connection that provide meaning. --Rebecca Foster, freelance reviewer, proofreader and blogger at Bookish Beck
Shelf Talker: A posthumous collection gathers seven poignant autobiographical essays about living joyfully and looking for love in spite of chronic illness.