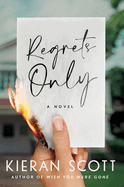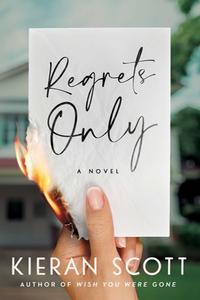 Delving into the dark underbelly of the picturesque, fictional town of Piermont, Conn., Regrets Only by Kieran Scott is an entertaining domestic thriller. A glamorous group of moms struggles to recover after Ainsley Aames, the popular president of the Piermont Elementary parent association, tumbles to her death from the deck of her mansion. One of the moms might be the murderer, since each had a complex relationship with the enigmatic Ainsley. Alternating among the narratives of three characters, Regrets Only offers readers multiple intriguing storylines that enhance the mystery at the novel's heart.
Paige Lancaster, a talented but drama-prone writer for a Hollywood TV series, grew up in Piermont and has returned with her young daughter, Izzy, after an embarrassing career implosion sent her fleeing back east. Paige is intimidated by the perfectly turned-out women who run the parent association at Izzy's school but decides to volunteer in the hope that she and her daughter can assimilate into their new community. Except that this is no ordinary parent association, blessed as it is with affluent families who raise vast amounts of money by throwing extravagant parties--a fundraising machine on steroids.
Ainsley is found dead the morning after hosting the elaborate Parents and Pinot school auction, and foul play is suspected. Paige decides to lean on her experience as the writer of a popular TV detective series to investigate the crime. Her late father was Piermont's chief of police, after all, and maybe crime-solving prowess runs in the family. As she digs deeper, the web of secrets surrounding Ainsley and her posse of mom friends grows ever more impenetrable. Meanwhile Paige reconnects romantically with her former high school boyfriend, John, and finds herself drawn to Dominic, the handsome police officer she keeps bumping into all over town.
Scott, an acclaimed writer of teen fiction (Pretty Fierce) and a previous adult thriller (Wish You Were Gone), packs Regrets Only with suspense. A natural fit for fans of Liane Moriarty, the novel paints a cozy portrait of a coastal town at the cusp of autumn while peeling back the complex layers of its characters' lives, exploring their underlying insecurities and their often complex relationship to motherhood.
Paige's secretive past and the shocking reason she fled the West Coast loom large as the murder investigation takes an unexpected turn and the full extent of "what happened in L.A." comes back to haunt her. --Shahina Piyarali, reviewer
Shelf Talker: Set in a picturesque Connecticut town, this entertaining domestic thriller with an irresistible dash of romance follows a Hollywood TV writer struggling to escape her past.