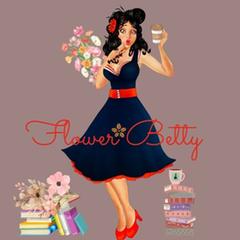 The owners of Flower Betty, a florist shop in Vestavia Hills, Ala., will be opening a bookstore and coffee shop called Book Betty in an adjacent storefront this month, the Vestavia Voice reported.
Owners Marilee and Bradley Gilbert have been in the flower business for nearly 30 years and opened Flower Betty several years ago. The bookstore will have a separate entrance from Flower Betty and will sell a variety of new titles. The coffee shop will be at the back of the store, with bookshelves and seating located throughout.
In addition to books and coffee, the store will sell candles and journals as well as baked goods sourced from a local baker. All of the coffee drinks will be named after literary characters, such as a salted caramel mocha called the "Marianne Dashwood."
Marilee Gilbert told the Voice that she has made connections with a nearby high school and hopes to host things like poetry slams and book club meetings. The bookstore and coffee shop will have a cozy and comfortable feel, and "we want it to be a place for friends to come and hang out," she said.
She added that she's always wanted to own a bookstore, and decided to make that dream come true after realizing that Vestavia Hills did not have an independent bookstore or coffee shop.
Gilbert said she's "always worked for small businesses" and believes "in small business." The community has supported Flower Betty very well, and she hopes that continues with the bookstore. She hopes to have the store up and running within the first week of December.