Several indie booksellers in the U.K. are expressing concern that the rising cost of hardcover fiction, increasingly priced as high as £25 (about $30.45, with the current strong dollar), is leaving them unable to compete with major retailers, the Bookseller reported.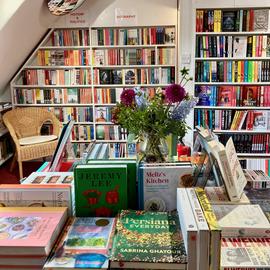 At Village Books, Dulwich
"I think a good novel at £25 still represents excellent value and somehow we, as the book industry, need to find a better way to communicate that to our market," said Booksellers Association president Hazel Broadfoot, owner of Village Books in Dulwich, adding, however, that "it doesn't help that our very best products go on sale at half price immediately on publication, which conveys an impression that books are not worth the full price."
Jess Allan, manager at Queen's Park Books in London, observed: "I think people are accepting of the increase in costs which have slowly been creeping up for a while now. Will it affect whether people buy the books? Definitely, but I also think many will just pay more. As an indie we worry it will drive people to Amazon or Waterstones who will not sell the titles at this increased price. Realistically we will be the ones that lose out from this increase (in my opinion) because it won't stop people buying books, it will just make them shop around."
Jo Coldwell, shop manager at Red Lion Books in Colchester, agreed: "The increase is noticeable and for the first time in a long time, customers are shying away. Our customers generally don't question the price of books because they believe it to be a fair price with good value but the recent hike has been noticeable because it is in stark contrast to the slashed prices with other retailers. They are still willing to pay the price for academic and/or non-fiction work but the price isn't as palatable for fiction. For the first time ever, I feel embarrassed asking for £25 for a novel."
---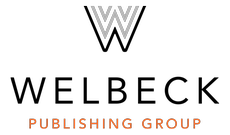 Hachette UK has acquired independent Welbeck Publishing Group for an undisclosed sum, the Bookseller reported. Welbeck's gift, illustrated and adult trade publishing will become part of Headline Publishing Group and Welbeck's children's list will become part of Hachette Children's Group. Mark Smith and Marcus Leaver, who co-founded Welbeck in 2019 and are its executive directors, will be stepping down.
David Shelley, CEO of Hachette UK, said: "Welbeck's creativity, dynamism and consumer focus is inspiring, the company is exceptionally strong in a wide range of fields, and we're excited to welcome them to our business. I'm really looking forward to learning from and working with Welbeck's brilliant team and to welcoming their fantastic list of authors. I know we'll be able to help the company to go from strength to strength in the years to come and to honour Welbeck's ambitious publishing vision."
Mental health and wellbeing imprint Trigger is not part of the deal and will once again operate as Trigger Publishing Ltd., and will be under full ownership and control of the Trigger Group.
---
U.K. indie booksellers are in full holiday season mode with their shop window displays. Here's a sampling: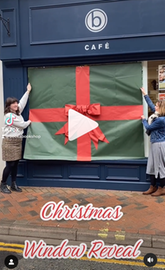 Booka Bookshop, Oswestry: "Christmas Window Reveal. Welcome to Booka's Christmas Department store. We love this book so much we decided to use it for our Christmas window theme. Thanks for the inspiration @maudiept & @littletigerbooks and to @marthaclark.art for creating such a magical window. Come and see what delights we have this festive season for readers from 0-99. It looks beautiful during the day, but extra special at night."
Simply Books, Bramhall: "What a busy week we've had! Starting with the lovely Alex T Smith creating our Christmas window with us and signing copies of his gorgeous new book THE GRUMPUS."
Ivybridge Bookshop, Ivybridge: "Thank you to Richard Jones and Laura for the wonderful Christmassy painting today--Through the North Pole Snow. Love the artic fox, and try to spot the little mouse!"
Gloucester Road Books, Bristol: "Right, that's it. We're not messing around anymore. The decorations are up. Twinkly lights in the window, hand-marbled baubles (yeah, we're classy) and a gorgeous wreath.... It's books for *everyone* this year. At least from me it is. No change there though tbh." --Robert Gray