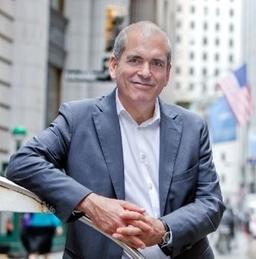 Josh Marwell
Josh Marwell, president of sales at HarperCollins since 2004, is retiring. He joined the company in 1998 as v-p, trade sales, and earlier worked at Little, Brown and St. Martin's Press. He has more than 40 years of experience in the book business.
In a letter to staff about the change, president and CEO Brian Murray said that during Marwell's "tenure directing the sales effort for HarperCollins, our business increased 250%, and the company published thousands of bestsellers. Josh has played a critical role in the company's major growth initiatives--including the acquisitions of William Morrow, Avon, Amistad, Ecco, Harlequin, and HMH Books & Media....
"He has also helped guide us through a variety of changes and innovations in the industry, from the exponential expansion of e-commerce and the growth of e-books and digital audio to the shift to digital product catalogs. This was all while balancing and developing career-long relationships with an ever-changing customer base, including indies, national chains, wholesalers, mass merchants, special markets, online retailers, international accounts, schools, and libraries."
Murray added that Marwell's "principled leadership, care for colleagues and customers alike, good humor, and creative passion for selling our authors' books are perhaps his greatest legacy. He is also a student of HarperCollins's history and was a passionate partner helping to design our 195 Broadway office space in a way that makes our history come alive and remain relevant and exciting. He has always reminded us that we carry on from those who came before us, while at the same time passing the torch to a new generation."
Marwell will remain at HarperCollins until April to help with the transition.