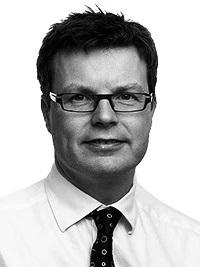 Jamie Hodder-Williams
Former Hodder & Stoughton CEO Jamie Hodder-Williams has launched Bedford Square Publishers with ex-John Murray sales strategy director Laura Fletcher. The Bookseller reported that they "will focus on reading group fiction, crime fiction, smart-thinking books and wellness and will aim to publish 30 titles in their first full year." Senior editorial roles will be announced shortly.
Bedford Square Publishers has also acquired specialist crime publisher No Exit Press, which was built up over 30 years by Ion Mills, who will continue to work alongside Bedford Square Publishers, and on his own business, Oldcastle Books.
Hodder-Williams, who left Hodder & Stoughton in spring 2022, said, "It's great to have the chance to work in an agile new company and I'm thrilled to be taking on the award-winning No Exit Press. Helping authors reach their readers will lie at the heart of everything we do. There's plenty of scope for finding original voices and experimenting, as well as taking some lessons from the very best. We plan to offer authors an adaptable publishing model--and hopefully a different publishing experience."
Fletcher added: "The ways in which publishers can reach readers and create authentic reading communities is evolving rapidly and I'm excited to be in a position where we can explore that fully. I also believe that people want to connect with authors and the rich worlds they create beyond the words. Our new venture will be focused on delivering the best experience we can for our readers."
---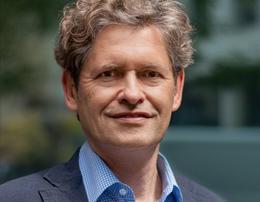 Torsten Casimir
Effective January 15, Torsten Casimir will be spokesperson for the Frankfurt Book Fair, heading the communications department and acting as a deputy to fair director Juergen Boos. He replaces Kathrin Grün, who has left the book fair after 13 years to become spokesperson for the new Museum Reinhard Ernst in Wiesbaden.
Since 2006, Casimir has been editor-in-chief of Börsenblatt, the German book trade magazine that is published by the Börsenverein, the German book industry association, and MVB. The book fair and MVB are subsidiaries of the Börsenverein.
MVB managing director Ronald Schild said of Casimir, "Under his aegis, Börsenblatt has expanded its role as a leading industry magazine and also transferred it to digital. I would like to sincerely thank Torsten for his great commitment and successful work. I very much regret that he is leaving us, but can understand his decision to take on a new challenge."
Boos commented: "I am really glad to have persuaded Torsten Casimir to join the team in this new role and to know that he will be at my side as a discussion partner in the coming years. With his network and his openness to new paths, together we will strengthen Frankfurter Buchmesse and make it fit for the future. We are sharpening our profile as the forum where the key, relevant debates of our time converge and where the brightest, most creative minds in publishing meet."
Boos also thanked Grün for her "great work and trusting cooperation over the past years. With her expertise, her extraordinary commitment and her large international network, she has made a decisive contribution to the success of Frankfurter Buchmesse."
---
The Swedish Booksellers Association is offering members a grant to attend the first RISE Bookselling Conference, which will take place March 19-20, 2023, in Prague, Czech Republic. The European & International Booksellers Federation's Newsflash reported that "five selected members of the Swedish Booksellers Association will receive an amount of SEK 3,000 [about $290], which is set to help cover their travel and accommodation costs."
"At this conference, there are opportunities to be inspired and learn from what others are doing and to network. I believe that those who participate will take home many concrete ideas that they can use in their own business," said Svenska Bokhandlareföreningen chair Maria Hamrefors.
---
From the dept. of bookselling choreography: British bookseller Bert's Books in Swindon called this video, posted on Instagram, "another day of books," but it's much more than that. --Robert Gray