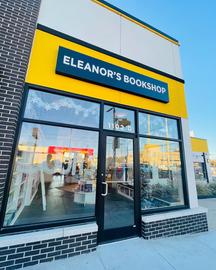 Eleanor's Bookshop, a children's bookstore in Tulsa, Okla., that opened in 2019, will close at the end of the year, News9 reported.
Co-owner Kelsey McAfee said a number of factors contributed to the decision to close, including staffing issues, the struggles of working through the Covid-19 pandemic and ongoing construction around the bookstore, which has made a difference in foot traffic and sales. The plan, she continued, is to clear out inventory the rest of the month before closing permanently on December 31.
McAfee, a full-time teacher, told News9 she'll miss helping families find the perfect book, but she looks forward to having more time with her own.