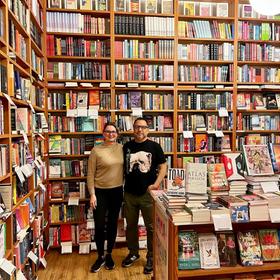 Javier Ramirez, co-owner of Exile in Bookville in Chicago, Ill., reported that over the last five days or so the store has seen a "definite upswing in sales." There's been growth in online orders and gift card sales compared to last year, and authors have appeared as guest booksellers on the weekend during the holiday season. Some of the store's sales reps have even been helping out with wrapping gifts, which has made it a "real community effort."
When Ramirez and store co-owner Kristin Gilbert took over the store last year, they had an inventory that was mostly used books. They immediately started converting that used stock to new, but the process took a while. As a result, they consider this year "to be our first official holiday season."
There haven't been any runaway titles just yet, though Ramirez and Gilbert continue to sell 33⅓ titles "like crazy" and have been pairing them with vinyl records. That's been a surprise, Ramirez said, and in general small press and translated works "continue to dominate across the board."
In preparation for the holiday season and any supply-chain delays, they ordered key titles early and took advantage of stock offers from publishers. So far, there have been no significant issues, with Ramirez noting that "it certainly helps that we are centrally located in Illinois. Turnaround times have been very favorable."
---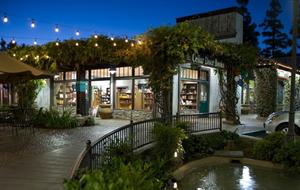 At Cellar Door Books in Riverside, Calif., co-owner Linda Sherman-Nurick said she and her team are finally seeing "an upswing in holiday shopping." There was little early shopping this year, and the store's numbers for Small Business Saturday were very low.
Though the store is "definitely down" from last holiday season, things have started to pick up in the past week. Asked about standout titles, Sherman-Nurick said Demon Copperhead by Barbara Kingsolver, Babel by R.F. Kuang, All My Rage by Sabaa Tahir and Crying in H Mart by Michelle Zauner have all been "doing really well." And so far, the store has not had trouble getting books this year.
---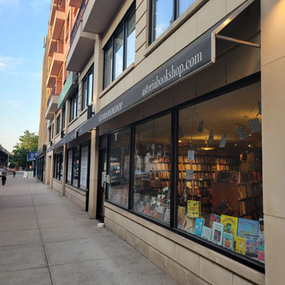 Lexi Beach, owner of Astoria Bookshop in Queens, N.Y., reported that holiday shopping is now "fully underway." So far, sales have been down compared to last holiday season, but 2021 was the store's "standout best-year-ever by a huge margin." However, this year's numbers have been tracking higher than 2019, which Beach called a more "normal" benchmark for comparison, and she is "happy enough."
Beach noted that she's called Bob Dylan's Philosophy of Modern Song the "gift book of the year," and its sales have not disappointed, but she doesn't get the sense that it's "the book for the world at large." There doesn't seem to be that "ungettable, everyone-has-to-have-it book this year," although there are titles that are moving very well, including The World We Make by N.K. Jemisin, I'm Glad My Mom Died by Jennette McCurdy, An Immense World by Ed Yong, Trust by Hernan Diaz and Legends and Lattes by Travis Baldree.
Beach has had trouble getting a number of those popular titles back in stock, and in general said this year the supply chain is "the worst it's ever been." There have been "tons of damages pretty much across the board," and shipments have been delayed for reasons ranging from warehouses running behind to orders "going 'bloop' in a system somewhere." (Beach said she has had a carton of Smitten Kitchen in process for about 10 days but "nobody can tell me how soon it will ship.")
Earlier this week she stopped promising any delivery dates to customers, even for books she knows are in stock. Given how messy things have been and how many times she's "had to reorder the same book because it keeps arriving damaged," she doesn't want to give anyone a guarantee. While the choice is losing the store sales, it is saving Beach headaches "when things just don't show up by 12/23." UPS Saturday deliveries have been inconsistent, and she said she has no idea whether she'll be scrambling to receive 15 boxes on Christmas Eve or if her last deliveries will come next Friday. --Alex Mutter