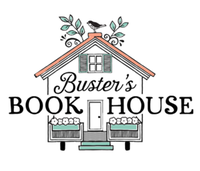 This spring, Libby Reilly and her family are launching Buster's Bookhouse, which they call "Massachusetts's first mobile bookstore." They'll be based in the South Coast area of the state, focusing on Somerset, Fall River, Taunton and other nearby towns.
Buster's, a "tiny shop with big ideas," launched officially in March, and has been selling books online via Bookshop.org. In June, Reilly and her husband, Shane, purchased a 1975 Shasta Starflyte camper trailer that they are remaking as a bookmobile, the Herald News reported.
Libby Reilly told the paper that there is no bookstore near Somerset, so she saw a need. "I'm hoping to bring some of that old-fashioned nostalgia back to life in a new, unconventional way," she said. "There are a lot of challenges with brick and mortar and in this post-Covid world I think people are looking for something a little bit out of the box....
"The experience of talking to someone about a book choice or the latest reads, you're not going to get that on Amazon. I think people now more than ever have a desire to support local businesses and to have that personal shopping experience."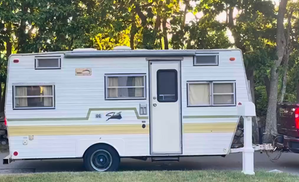 Shane Reilly has been doing most of the work on the trailer, gutting it and then rebuilding it, with the help of Libby and their two children. The trailer will have a reading nook section and shelving with a changing selection of titles as well as gifts and accessories, particularly items from local businesses. There will also be a small outdoor section.
Libby Reilly commented: "I love that I'm able to show that to my kids--starting something from the ground up and taking a dream and making it a reality and putting in the hard work to see something through."