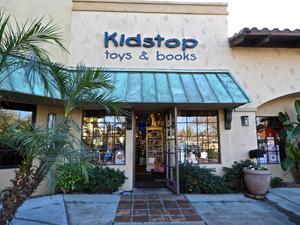 Kidstop Toys & Books, Scottsdale, Ariz., is closing after 24 years in business. Noting that the shop has survived a recession and a pandemic, owner Kate Tanner told Arizona's Family: "This has been a labor of love from the beginning. In the last couple years we were all trying to learn how to do business with Covid in our faces.... Kidstop had been on the market for quite a few months and we got close, but with interest rates going up and things happening, I totally get why someone would be hesitant to jump into it."
A rent raise and inflation have been additional challenges. "The price of rent was shocking," Tanner said. "As a small business owner going against the rise, price increases, the shipping increases, I just saw on one of my invoices that if it's not paid in time, my freight penalty is over $3,000. Prices are rising faster than I care to pass on to customers."
Last week she put a sign outside the store announcing it would close soon. "It's pretty scary to announce you are closing shop," she said, adding that it is also scary knowing she is not the only small business owner facing hard times and hard decisions. "People need this kind of environment in the community. We are the ones that donate to your clubs, banquets at school."
In an e-mail to customers, Tanner wrote: "It's not supposed to be this way but... my mom always said if handed lemons, make lemonade! So for now we have made the decision to retire and to remember only the good times. We have LOVED being part of your life and not seeing all of you will be a huge adjustment, but hopefully we'll see many of you along the way. Maybe at a coffee shop? Restaurant? Who knows, life is known for opening new chapters for all. Thank you for all your support and friendship!"