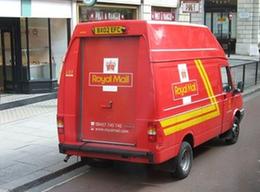 British retailers were urging their customers to buy holiday gifts in person last week rather than online, as strikes by the Royal Mail postal service meant deliveries might not arrive in time, the Telegraph (via MSN) reported.
Waterstones CEO James Daunt told the BBC: "If people want to be certain of getting deliveries in time for Christmas, they need to go into stores. That's definitely the advice we're giving.... I know it's easy for us to say go into shops, as we're a national retailer. It's the independent retailers all over the country who will be suffering the most from this. I feel desperately sorry for them."
The Booksellers Association noted there could be "positive consequence" from the strikes, however. BA managing director Meryl Halls said: "If the silver lining from the very challenging situation around Royal Mail strikes does help produce busy local high streets this Christmas, many bookshops will be pleased to welcome the increased traffic."
---
Many Germans will find a book under their Christmas tree this year, according to a recent survey from EY that showed 34% of respondents will be giving books as presents. The European & International Booksellers Federation's Newsflash also reported that "despite online shopping being the preferred option, the percentage of customers who plan to shop physically during this period rises to 41%, slowly approaching pre-pandemic levels. Moreover, sustainability is one of the most important aspects in the list, as two-thirds of the participants (66%) say it plays a significant role in their shopping choices."
---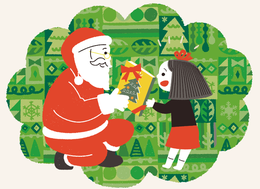 In Japan, the Book Santa project, which has the motto "anyone can become Santa Claus at a bookstore," delivers donated books as Christmas gifts to children in vulnerable situations. The Japan News reported that "if people buy children's books at partner bookstores across Japan and tell store clerks that they are for donations, the books will be delivered by volunteers dressed as Santa Claus and other figures to homes with and facilities for children in need of support."
The project was launched by the Tokyo nonprofit organization Charity Santa in 2017, and the number of participating bookstores has been increasing, with more than 35,000 books provided to children last year. A total of 779 bookstores are joining the 2022 project.
---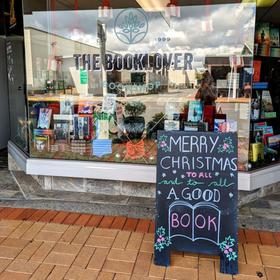 A few #HolidaySeason social media treats:
Drawn & Quarterly, Montreal, Que.: "It's snowing in Montreal! It's the holiday season! We asked the... booksellers what holiday windows they wanted and it was unanimous--MOOMIN! So our bookstores are all decked out in their Moomin glory! Thanks to @arizonaoneill & Megan Tan for making this happen!"
The Booklover Bookshop, Milford, New Zealand: "A big thanks to two of our favourite loyal customers, Frida and Lev, for their wonderful Chalkboard quote!"
Soma Nami, Nairobi, Kenya: "A huge appreciation to the corporate clients that have trusted us this year with their end of year gift boxes. We strongly believe everyone should consider including books in their gifting. They make the perfect and most thoughtful gifts to clients, employees, and prospects; to encourage a conscious effort towards personal improvement, and career development and to encourage lifelong learning. P.S we love putting these together so talk to us for your personal and corporate book gifts! Happy Holidays."
The Little Bookshop, Wassenaar, Netherlands: "Surround yourself with people who get you--and things that make you smile! ...such as big sh#tty yellow mugs from Paris, girlfriends dressed as Santa, and bookshop dogs in festive jumpers--or whatever it is that makes you happy. 'Tis the season.' "
Blackwell's Bookshop, Oxford, England: "Late evening, when the books rest and dream of further lands and the floorboards expand to accommodate their original space. Happy Christmas from all at Blackwell's, Oxford." --Robert Gray