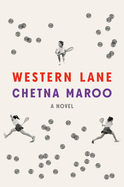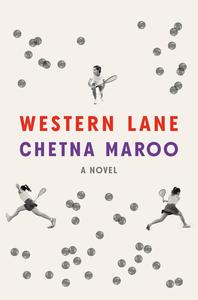 A slender yet potent family drama set in an unnamed English town, Chetna Maroo's Western Lane is the story of a girl driven to become an accomplished squash player by her father, who channels his grief over his wife's death into athletic ambitions for his daughters. Maroo's debut is a poignant illustration of the power of sports to help a family deal with grief--and each other--as they gradually make their way out of the darkness. The novel opens at the onset of a mild autumn, the unpredictable moods of classic British weather serving as an atmospheric backdrop for the young narrator as she emerges from the shadows of her family and finds herself occupying its pulsating center.
Eleven-year-old Gopi has recently lost her mother. Her teenage sisters, Mona and Khush, are as bereft as Gopi, but the three girls are relatively okay compared to their devastated father. Pa is a self-employed electrician who, in his despair, has lost sight of his children's needs. The only time he truly communicates with Gopi and her sisters is when they discuss squash techniques or practice drills at the local sports center, Western Lane, a decrepit place with peeling paint, a bar and a couple of barely used glass-backed squash courts. As the sisters become increasingly unmoored from their emotionally unavailable father, squash serves as the family's only common language. The game becomes, for Gopi, a form of deliverance from her family's bewildered state of loss. Playing on the squash court instantly transports her to a state of energized bliss where she feels in control and, most importantly, experiences the longed-for warmth of her father's love and attention.
British Indian author Maroo, the winner of the 2022 Plimpton Prize for Fiction from the Paris Review, is a marvelous and restrained storyteller and draws readers into Gopi's world with flashbacks from happier times and powerful undertones of a broken family slowly trying to heal. As Gopi and a fellow squash player develop a budding friendship and practice together for their first tournament, it becomes clear to the sisters that one of them will soon be sent 400 miles away to Edinburgh, to live with their aunt and uncle, a childless couple eager to informally adopt one of the girls.
The hypnotic gloom of Western Lane is undercut with subtle humor and an innocence that radiates from Gopi as she tries with heartbreaking sincerity to embrace the future her father has chosen for her. --Shahina Piyarali, reviewer
Shelf Talker: A haunting British debut about a young motherless athlete and her relationship to an intense racket sport that offers liberation from the grief and confusion of losing a parent.