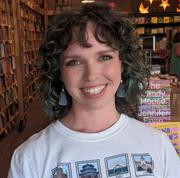 Cat Bock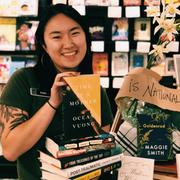 Kristin Kehl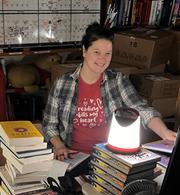 Mary Salazar
The recipients of the 2022 Nancy Olson Bookseller Award, honoring the memory of legendary bookseller and founder of Quail Ridge Books, Raleigh, N.C., and recognizing booksellers who are not store owners for "bringing books to readers," are Cat Bock of Parnassus Books, Nashville, Tenn.; Kristin Kehl of Midtown Reader in Tallahassee, Fla.; and Mary Salazar of the Country Bookshop in Southern Pines, N.C. This marks the first year that the awards have been given to three booksellers instead of the usual two. Each winner receives $2,000, funded by an anonymous donor.
Linda-Marie Barrett, executive director of the Southern Independent Booksellers Alliance, which sponsors the award, said that the award "reminds us each year of the great Nancy Olson's legacy, and of the incredible dedication and passion among SIBA booksellers to connect readers with books, and authors with new audiences."
Jim Olson, husband of Nancy Olson and a member of the jury that selects the recipients, said, "With so many high quality nominations, it was extremely difficult to select the top ones. Nancy would approve of those chosen. She loved selecting and selling books and our choices show this same attitude."
Sarah Goddin, another jury member and former longtime Quail Ridge bookseller, said, "Every year I'm humbled and gratified to read the nominations submitted by the colleagues, customers, and friends of my fellow booksellers and realize how many bookselling stars are out there connecting people to books every day."
For more about the winning booksellers, click here.