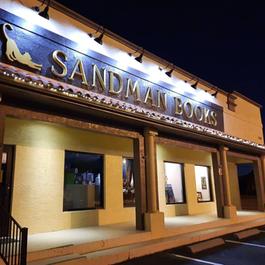 For the second time in days, a portion of the Hurricane Ian-damaged roof at Sandman Books, Punta Gorda, Fla., collapsed last Thursday "while crews were packing up what's left of the local shop," WINK News reported. The roof, which had fallen on co-owner Heidi Lange's husband and sent him to the hospital earlier in the week, "was deemed safe after Charlotte County inspected the damages to the roof on December 14."
Heidi Lange wanted a second opinion after the most recent roof incident, but the verdict Friday afternoon wasn't what she expected. "[The inspector] was completely dismissive and told me that it's fine and that this is normal. And this is just how it is all over Charlotte County," she said.
Lange had said she would not be asking volunteers to go back inside and help pack what was left in the building for their safety, noting in a Facebook post Friday: "Thanks to intrepid reporter Samantha Johns shining a light where it was needed, we now have a safe way to extract the books, so we can donate them to teachers tomorrow! Boxes of books will be distributed in the parking lot tomorrow (12/31/22) for classrooms, teachers, schools, churches and libraries in need."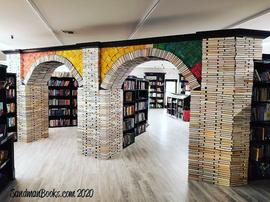 After the first incident, Lange had told WINK News that when Hurricane Ian hit, "There was water on the floor throughout. The book arch had actually soaked up a ton of water and saved most of the bookshelves around it because it acted like a giant sponge."
The biggest concern about the store was the roof. Her landlord sent contractors to make repairs she felt made conditions dangerously worse. In addition, earlier in December, the bookstore owners received a notice to vacate the building by the new year.
"With Sandman Books' story ending, Heidi Lange is optimistically turning the page and ready for the next chapter in her life," WINK News noted. Any plans for a new location for Sandman Books will be announced at a later date.