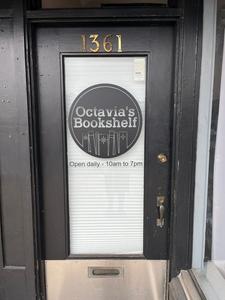 Octavia's Bookshelf, an independent bookstore that will focus on the work of Black authors, Indigenous authors and other authors of color, is slated to open next month in Pasadena, Calif., LAist reported.
Located at 1361 North Hill Avenue, the bookstore is named for author and Pasadena native Octavia Butler. Store owner Nikki High explained that Butler was "the first Black sci-fi writer that I read, and it was the first time that I saw Black people in the future."
High decided to open a bookstore of her own after her grandmother died in May 2022. This past September she launched a GoFundMe campaign to help her open the bookstore, and in November she signed the lease. So far she has given the space a new coat of paint, installed a sign on the door and put up one wall of bookcases. She is aiming to be open for business in mid-February.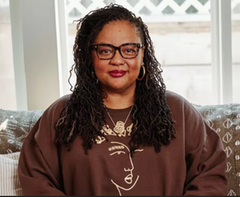 Nikki High
In addition to books, High plans to offer coffee and a curated selection of products "from artisans around the world and in our neighborhood." She hopes to create a space where "readers from all walks of life can enjoy these books" and find community.
"I also like to think that we all have an Octavia in our lives--someone who is before their time, a wordsmith," High told LAist. "And I just thought it was a neat way to honor all of the Octavias in our life."