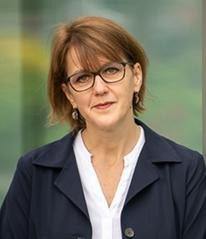 Meryl Halls
The number of independent bookshops in the U.K. and Ireland increased in 2022 for the sixth consecutive year, with membership now at its highest level in 10 years, the Bookseller reported. According to numbers released by the Booksellers Association as part of its annual membership survey, BA membership grew to 1,072 shops, up from 1,027 in 2021, and the lowest point of 867 in 2016. This marks a decade of growth, following 20 years of decline.
"We are clearly delighted at the continued increase in the number of indie bookshops on our high streets," said BA managing director Meryl Halls. "Taken with the expansion seen within the Waterstones estate last year, this news confirms that bookshops are crucially important--and valued--parts of our high street communities. Bookshops bring social and cultural capital to every town, village, suburb or city centre they are part of, and punch way above their weight in terms of impact and engagement, locally and nationally. We want the number of bookshops to keep rising.
"What is particularly pleasing in the indie numbers is to be able to welcome a new cohort of booksellers to the industry; those with fresh eyes, new perspectives, energy and a commitment to the cultural contribution of bookselling to our society and our economy. This new energy is so important to the future viability and diversity of our sector.
"The number of bookshops has grown gradually and slowly since 2016; during the pandemic we saw a frankly astonishing number of new entrants to bookselling. Drawn by the cultural relevance of books, reading and bookshops, inspired by the activism on display among current booksellers, seeing bookselling as a valid and rewarding career choice--these are all reasons why people open bookshops, and we want each and every one of the shops to succeed.... It's our job now to ensure that this number stabilizes, and that the industry, and governments--and consumers--know what is at stake when we fight for the survival of bookshops in the U.K. and Ireland."
---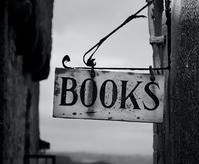 Everybody wants to be an indie bookseller. According to new research by American Express Shop Small, "four in ten Britons dream of starting their own small business, with bookshops the most popular choice," Indie Retail reported.
In the survey, cafés, fashion boutiques, restaurants and pubs completed the list of the top five aspirational start-up businesses, with people most tempted by the prospect of having more independence (28%) and pursuing a passion (22%). Those who choose to run an indie business are admired for their determination (57%), passion (56%) and creativity (37%).
---
"Check out these Bengaluru bookstores that offer an experience beyond just literature," the Indian Express noted. "While Brigade Road, MG Road and Church Street are popular for their pub culture and New Year revelry, they are also known for housing Bengaluru's literature hub. Amidst the hustle and bustle of Bengaluru, these bookstores tucked in the heart of the city are sure to comfort you and transport you to a world of fiction, adventure, history--and some nostalgia. One can get lost for hours together in between the endless aisles and cosy corners of Bengaluru's many bookstores that cater to the city's rich reading community." --Robert Gray