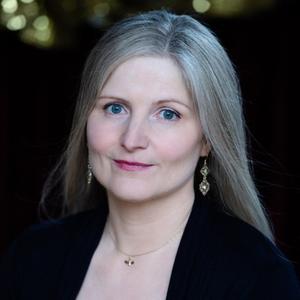 photo: Julie Broadfoot
Carole Johnstone is a short story writer and novelist from Scotland, whose work has been published worldwide. Her debut novel, Mirrorland, has been optioned by Heyday TV and NBCUniversal. Her latest novel, The Blackhouse (Scribner, January 3, 2023), is a gothic thriller set on an isolated Scottish island where nothing is as it seems and shocking twists lie around every corner. Johnstone lives with her husband in the Scottish Highlands, though her heart belongs to the sea and wild islands of the Outer Hebrides.
Handsell readers your book in 25 words or less:
Set off the west coast of Scotland, The Blackhouse is about a remote village and a deadly secret. And an outsider who knows the truth.
On your nightstand now:
Sundial by Catriona Ward. I've been a huge fan of Catriona's writing ever since reading her debut novel, Rawblood, about five years ago. Sundial, set in the Mojave Desert, is a brilliant horror thriller about motherhood and sisterhood.
Favorite book when you were a child:
I loved Roald Dahl's books, growing up. His stories have exactly the right amount of creepy weirdness. They are darkly funny and often moving, and I'm pretty sure that they are where my love of the surprise twist and unexpected ending began! If I had to pick a favorite, it would probably be James and the Giant Peach, but I love them all.
Roald Dahl wrote that "those who don't believe in magic will never find it," which is something I think about often while writing.
Your top five authors:
Agatha Christie, Alexandre Dumas, Stephen King, Margaret Atwood, Jane Harper. If you ask me the same question next week, the answer will probably be different!
Book you've faked reading:
Sunset Song by Lewis Grassic Gibbon was pretty much required reading in Scottish schools, but I found it so unrelentingly miserable that I couldn't finish. I've since read it, and though it is a very powerful and important story, it is definitely not the book to choose if you need cheering up.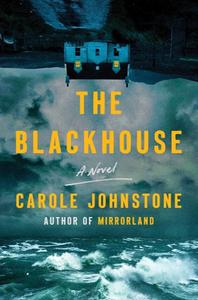 Book you're an evangelist for:
I adored A Brief History of Seven Killings by Marlon James when it came out in 2014, and I've been waiting for the television adaptation ever since! Set in Jamaica and New York from the 1970s through to the '90s, it depicts the ever-changing fortunes of those caught up in the violence of drug wars, poverty and politics. Each chapter is narrated by someone different, which often doesn't work at all, but James does it so skillfully that every character sings. I loved that some of the dialogue and narration are in patois. I'm obsessed with language and especially regional dialect and vernacular.
Book you've bought for the cover:
The U.K. hardback cover of A Teaspoon of Earth and Sea by Dina Nayeri is very striking, as is House of Leaves by Mark Z. Danielewski. I don't generally judge a book by its cover, but I do remember as a teenager begging my mum to buy me The Silmarillion by J.R.R Tolkien without even caring what it was about, because it was just such a beautiful book, complete with slipcase and sprayed edges.
Book you hid from your parents:
Flowers in the Attic by V.C. Andrews. They probably wouldn't have cared in the least, but I was a very shy and timid kid and would have been mortified for them to have known I was reading a book with themes including rape and incest.
Book that changed your life:
And Then There Were None by Agatha Christie. I read it when I was around 11 or 12 at my grandparents' creepy old house in Edinburgh, and it blew me away. The premise was so simple and gothic and the plot so insanely clever, it was the first time I can ever remember saying to myself: I want to do this. I would love to do this.
Whenever I set out to write anything, I always keep that book in mind as an example of what a great story is. And when I was plotting my debut novel, Mirrorland, it's probably no coincidence at all that I ended up setting it in my grandparents' old gothic house!
Favorite line from a book:
"Hill House, not sane, stood by itself against its hills, holding darkness within; it had stood so for eighty years and might stand for eighty more." --from The Haunting of Hill House by Shirley Jackson
Five books you'll never part with:
The Count of Monte Cristo by Alexandre Dumas, Rita Hayworth and Shawshank Redemption by Stephen King, The Dry by Jane Harper, Alias Grace by Margaret Atwood, O Caledonia by Elspeth Barker.
Book you most want to read again for the first time:
Gone Girl by Gillian Flynn. It was so brilliantly written and so cleverly plotted. I'd love to experience again that moment of "Oh my God!" when that first big twist is revealed. She makes it look easy, and it absolutely isn't.
Character you most relate to:
O Caledonia by Elspeth Barker is a wonderfully dark and witty coming-of-age story set in the Highlands of Scotland. Its protagonist, Janet, is very much like me growing up: an awkward daydreamer, forever getting into trouble through (mostly) no fault of her own; harboring a fierce love for animals and landscapes, instead of people. That the book begins with poor Janet lying murdered at the bottom of the stairs is probably not the best of omens.