Disaster books whose heroes fail up was on the menu this month. You know, something terrible happens, but our heroine powers through and her luck begins to change. Recently I found myself in need of gritty characters whose lives had been upended. Maybe they didn't exactly live happily ever after, but I was looking only for happier, at least for a little while...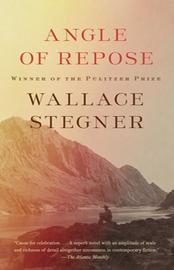 Wallace Stegner never disappoints, and his Angle of Repose is a perfect novel. It doesn't have the pacing of a thriller, but it will keep you up all the same. The narrator, a wheelchair-bound historian, researches his famous grandmother's life of high adventure through her papers. In one memorable passage, he considers the influence of the Doppler Effect on our lives. In the book, one of many disasters had just befallen his grandmother. Perhaps it was when her house had burned to the ground. But many decades later, he knew about all the good stuff that was still coming her way, including new houses, new lovers. He considered how her life must have felt like a freight train barreling down on her as opposed to how it sounded to him many years later--still like a train but only softly blowing in the distance. The Doppler Effect. It's a beautiful lesson in perspective that was perfect for me and may be for other readers. All the other Stegner books, including Crossing to Safety and Spectator Bird, will get you there, too.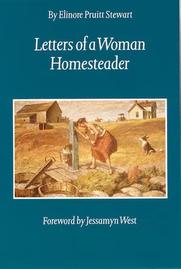 Everyone should read Elenore Pruitt Stewart. Letters of a Woman Homesteader is a lively account of a Denver woman who moved to Wyoming in the early 1900s and proved that a woman could ranch. It is a rare, first-hand account of the Wild West by a woman. There were plenty of women on the frontier, of course, but their accounts have been obscured by the cowboys who got to tell most of the stories.
In 1909, Pruitt went to work for Clyde Stewart, whose ranch was near Burnt Fork, Wyo., and within six weeks she married him. "Ranch work seemed to require that we be married first and do our sparking afterward," she wrote Juliet Coney, her former employer. She maintained her independence by filing on a quarter section adjacent to her husband's land and proving it up herself. This is an outstanding feminine perspective, and bravery abounds.
The Alchemist by Paulo Coelho made a big splash a few years ago, and it's time to introduce the next generation of dreamers to Santiago. It's a classic hero's journey about an Australian shepherd who is dying to travel the world. It's a follow-your-dreams book, but also a book about trusting your gut, looking for omens and metaphors and then trusting those, too. They are, after all, just physical manifestations of your gut.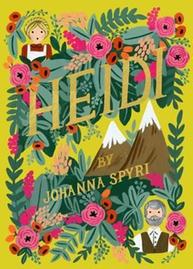 And if you know a child who needs a little rallying, put Heidi by Johanna Spyri in their hands. This little orphan girl goes bravely to live with her cantankerous grandfather in the Swiss Alps and changes everyone's life with her cheering observations. Give her a hunk of homemade bread and fresh goat's milk cheese, and she is happy. She keenly observes the world--whether it be the goat's view or the villager's--and misses nothing. The girl knows unhappiness, but she talks herself out of it with a perspective beyond her years. It doesn't have to be a kid who needs bucking up. Heidi is good for everyone no matter what bad thing has come along. There is luckily another corner to turn. Hang on is a message everyone needs from time to time. --Ellen Stimson