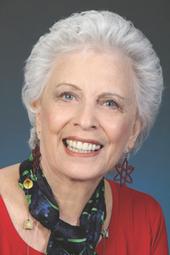 Vicki Cobb
Vicki Cobb, the author of more than 100 children's books, died on January 9. She was 84.
After working as a laboratory researcher and science teacher, Cobb became a full-time writer of science books for children. Her hands-on science books for children included Science Experiments You Can Eat; Bet You Can, Bet You Can't; We Dare You!; and the Science Play series. Her books covered physics, chemistry and biology, biographies, weather and climate change, geography, and the human body. She received a Lifetime Achievement Prize from the American Association for the Advancement of Science, and the Sibert Honor for I Face the Wind.
Cobb also was a pioneer in cable television in the early 1970s as the host of the Science Game as well as one of the first group of writers for Good Morning America. Cobb was the founder and president of Ink Think Tank, Inc. (Innovative Nonfiction for Kids), a company of nonfiction authors from K-12 dedicated to bringing nonfiction literature into the classroom. The organization has grown to include the Nonfiction Minute Channel on SchoolTube, iNK Media and Books, and the Nonfiction Minute, a daily blog for kids with original 400-word essays by more than two dozen iNK authors. She was also a regular blogger for Education Update and the Huffington Post and made hundreds of school visits, with original creative programs that she developed. She had a lively sense of humor, adding vitality and sparkle to her presentations.
Donations may be made in Cobb's name to InkThinkTank or Memorial Sloan Kettering Cancer Center.