Barnes & Noble will open a new location in the Bridgehampton Commons shopping center in Bridgehampton, N.Y., before the summer, Behind the Hedges reported.
The store, which will span two storefronts in the shopping center, will be first in the Hamptons and the second on Long Island's East End. Behind the Hedges noted that former B&N owner and CEO Len Riggio has had a home in Bridgehampton for a long time, and the company opened a new store in Riverhead, Long Island, last year.
---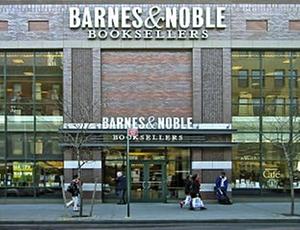 B&N on Court Street
The Barnes & Noble bookstore on Court Street in Brooklyn, N.Y., is closing after two decades as its lease comes to an end and will relocate to 194 Atlantic Avenue. The new store officially opens next Wednesday, January 18, with author Hernan Diaz (Trust) cutting the ribbon.
"We have had a very happy 20 years at Court Street and are pleased to be able to continue our bookselling traditions in the Cobble Hill community," said B&N CEO James Daunt. "It is an exceptionally happy turn of events that we are inheriting the beautiful space that Barneys created and we are excited to show residents our brand-new bookstore."
Store manager Yinam Chung added: "We are so glad to be moving a short distance and to such a beautiful new store. We have had many years of fond memories in Court Street, with author events, book signings and, of course, storytimes, and are looking forward to bringing that same energy and event line up to Atlantic Avenue. We cannot wait to build new memories with this wonderful community."