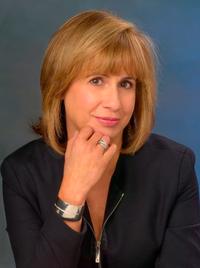 Gina Centrello
(photo: Sigrid Estrada)
After a 40-year career, including the last 20 years as head of the Random House Publishing Group, Gina Centrello plans to retire as president and publisher of Random House and become a strategic adviser to the U.S. board of Penguin Random House.
"This was not a decision I came to lightly," she wrote in a letter to staff. "Over the past few years, I've spent a lot of time thinking about my future, and when the right moment might be for me to transition to a new way of leading. I've come to believe that that moment is now. This decision is, of course, bittersweet. I have truly loved leading Random House, and publishing books that matter and inspire change, books that entertain and thrill, and books that help us to be better people. I have relished watching your growth, as well, and I am excited that a new generation of brilliant publishing leaders and managers--the best in the business, as far as I'm concerned--will continue to thrive and soar in the years to come."
In a letter to staff, PRH U.S. CEO Madeline McIntosh said in part, "Gina's career has been defined by her insatiable curiosity, nurturing mindset, ability to attract and retain talent, keen negotiation skills, and a commitment to developing innovative programs and solutions to match a rapidly evolving marketplace...
"Gina and her publishers have achieved excellence across an extraordinary breadth of categories in fiction, narrative nonfiction and lifestyle. Year in and year out, Random House is home not only to innumerable bestsellers, but also to winners of the highest literary accolades and books that shape the cultural conversation...
"Of all her many accomplishments, the enduring hallmark of Gina's tenure will be the impact she has had on us as people. I know I'm only one of many indebted to her for her mentorship; I'm grateful for every minute of the support she has provided me, her peers, her employees, and our authors."
McIntosh noted that while the company plans for Centrello's succession, Bill Takes, executive v-p, business strategy, will be responsible for making sure "everything continues to run smoothly and successfully on a day-to-day basis."
Centrello began her career as a proofreader in the early 1980s. She then joined Pocket Books as a copy editor and in 1994 was named head of the imprint. In 1999, she became president and publisher of Ballantine Books.