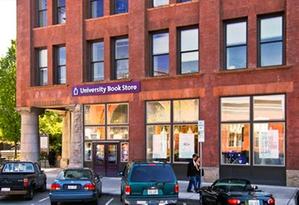 The University Book Store will close its Tacoma, Wash., location today, the Tacoma Ledger reported.
Following the Tacoma bookstore's closure, UBS will move to a model where University of Washington Tacoma students buy their books and course materials online and pick them up at a physical location, which has yet to be determined. The Tacoma store opened in 1990 on Pacific Avenue and was one of UW Tacoma's first retail tenants.
The Tacoma bookstore had five staff members: one full-time employee and four part-time student employees. UBS chief operating officer Trevor Peterson said the full-time employee will move to the UBS flagship store in Seattle.
While a specific reason for the closure was not given, UW Chancellor Dr. Sheila Edwards Lange did point to difficulties associated with the changing retail market in a schoolwide e-mail. UBS also closed its Bothell, Wash., location in the past year.
The Ledger noted that many stores on Pacific Avenue have closed over the last few years because of "rent increases, lack of shoppers and a variety of other factors."