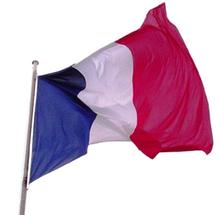 Book publishing in France showed "a great resilience" last year, according to Vincent Montagne, president of the French Publishers Association (Syndicat National de l'Edition). The Bookseller reported that members' sales "may have dropped by some 5% year on year, but they were still about 10% up on the average of 2018 and 2019 before the outbreak of Covid-19."
The picture for the 429 members (400 in France and 29 in Belgium) of the observatory of the French Booksellers Association (Syndicat de la Librairie Française, SLF) was less bright. Anne Martelle, SLF president and co-director at the Martelle family bookshop in Amiens, reported that members' sales fell 2.7% in December and 7.1% for the year as a whole, but were still 7% higher than in 2019. Observatory outlets represent more than half the sales of the approximately 3,000 independent booksellers in France.
SNE plans for this year include work on a long-awaited book-tracking system, which "should become operational early next year, and will be based on the takings of all types of outlet selling books. For the moment it is called Booktracking in the absence of a permanent French name. "The name will definitely be French, and will not follow the current fashion in France, where English names are seen as chic," said SNE director Pierre Dutilleul.
---
In 2021, the French Parliament voted in favor of adopting the Darcos Law, which sets a minimum delivery fee of €3 (about $3.25) for all online book purchases under €35 (about $37.95). The law is meant to level the playing field with retail giants like Amazon, which have been shipping individual books for as little as €0.01.
Prior to the European Commission's authorization, a consultation has been opened to hear from relevant groups in the French book sector. The European & International Booksellers Federation has responded with a statement fully supporting the position and arguments laid out by its members, the Syndicat de la Librairie Française and the Syndicat des Distributeurs de Loisirs Culturels.
"The Darcos Law is supported in France by all booksellers, from the most important chains to the smallest independent stores," said EIBF co-president Jean-Luc Treutenaere. "We are all united to fight the players who are eager to sell books at a loss in order to gain customers on any other products. This law would lead to fairer competition and is beneficial for the environment. With more than 4,000 bookstores and more than 15,000 points of sales, France offers a dense network, making it possible for every person to either buy a book near their home or to collect it for free through click & collect."
SLF president Anne Martelle added: "The Darcos Law is a very important piece of legislation that will hopefully prevent the damaging practices of the bigger online players. The entire French book chain is a unit on this matter."
---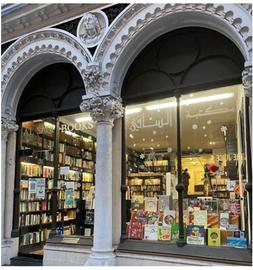 London's Al Saqi Books, the largest Middle Eastern specialist bookseller in Europe, had to close last month due to economic challenges, but Mohammad Masoud--who oversaw day-to-day operations at the bookshop for two years--has launched a campaign to revive the location as a new Arabic literary hub named Maqam, the Bookseller reported. The campaign is currently live on JustGiving and Masoud plans to host the first Maqam event in February.
Masoud plans to crowdfund £90,000 (about $109,855) to launch the new space and is currently in talks with the building's owners. The funds would be used to purchase Al Saqi's inventory, secure a storage unit in which to keep them, and pay for rent, operational and staff costs further down the line. He plans to supplement the book stock with his personal library.
Masoud said he is "not trying to save" Al Saqi, noting: "Its legacy is alive and well with the publishing house," which specializes in general-interest and academic books on North Africa and the Middle East.
With Maqam--which loosely translates as "sacred space"--he hopes to develop a new template for Arabic bookshops: "Besides selling books, I'm going to have Arabic lessons, art and calligraphy sessions, workshops where you can improve your writing skills, even learn how to do embroidery," he said, adding that he also hopes to expand people's understanding of Arabic language and culture, while opening the region's literature up to a younger generation of readers. --Robert Gray