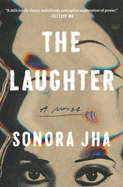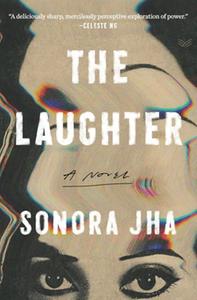 In her first fictional offering since her 2013 debut novel, Foreign, Sonora Jha (How to Raise a Feminist Son) confronts the inequities inside the Ivory Tower in the astutely provoking, deeply disturbing and unexpectedly delightful The Laughter. Her protagonist, Oliver (Ollie) Edward Harding, is a white, tenured, 56-year-old English professor in Seattle, still working on a literary biography of British writer G.K. Chesterton. His philandering with colleagues and students was egregious enough, but his sexual violation of his wife cemented their divorce. His only child finally breaks their long silence with the announcement that she will not be inviting him to her upcoming nuptials. His best (and only) friend is canine--Edgar, after Poe. Lately, Ollie has fallen in lust with recently hired Ruhaba Khan, a law professor specializing in the incarceration of Black women in the U.S. She's a single, independent Pakistani Muslim who chooses to wear a hijab.
The 2016 election looms. With Hillary Clinton significantly ahead in the polls, Ollie is "drawn in by [Facebook] posts from people [he] knew, in support of Donald Trump's presidency." He admits: "I'd egg the fools on with a 'like' that I'd later go back and remove, to fuck with their heads." Clinton's assumed lead doesn't mitigate the palpable undertow of anti-immigrant, anti-terrorist and particularly anti-Muslim rhetoric. And then Ruhaba's 15-year-old nephew, Adil, arrives from France for an indefinite stay. Ollie befriends "the boy"--Ollie's favored moniker--and employs him to walk Edgar twice a day, expecting to gain regular proximity to Ruhaba. When FBI agents appear at Ruhaba's door to question Adil about his life in Toulouse, where he was born and raised, that hoped-for proximity draws Ollie in, quickly inspiring unsubstantiated conclusions. To then explain why Adil "lies fighting for his life," which is mentioned on the third page, Ollie opens a fresh notebook to "dare reveal the workings of [his] heart in some clumsy assembly of words."
Jha is a extraordinary storyteller, aiming her shrewd erudition directly at elitism, sexism and racism. Her own experience as a journalism professor in Seattle undoubtedly adds an easy comfort in creating her fictional campus, through which she expertly unveils the labyrinthine levels of academia. Her brilliant humor works as both relieving balm (Amazon-produced custom labels self-sewn onto self-knit sweaters to create the illusion of "too exclusive, too elusive") and cringe-inducing exposé (a white professor's Halloween costume in half-blackface). As Ollie insists that he's "not one to trifle with the truth," his unmistakable delusions, especially of (white, male, privileged) grandeur, provide dazzling fodder for a spectacularly illuminating read. --Terry Hong, BookDragon
Shelf Talker: Elitism, sexism, racism--with surprisingly delightful moments of erudite humor--fuel Sonora Jha's marvelous novel that exposes the hallowed halls of academia.