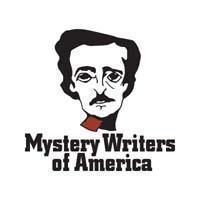 Mystery Writers of America has announced the winners of its special awards: Michael Connelly and Joanne Fluke are the 2023 Grand Masters, while the 2023 Raven Award recipients are Crime Writers of Color and Eddie Muller, and The Strand magazine will receive the Ellery Queen Award. The presentations will be made at the 77th annual Edgar Awards ceremony, to be held April 27 in New York City.
MWA executive v-p Greg Herren said, "Michael Connelly and Joanne Fluke have contributed so much to the genre through their hard work and amazing careers, and they will continue to influence and inspire future generations of writers long after they receive their awards."
Grand Master Michael Connelly is the author of 31 novels, including the Harry Bosch series and Lincoln Lawyer series. He is a former newspaper reporter who has won numerous awards for his journalism and his novels and is the executive producer of both the Bosch TV series and The Lincoln Lawyer.
Grand Master Joanne Fluke launched her Hannah Swenson Mysteries series 21 years ago with Chocolate Chip Cookie Murder. Since then, she has written 30 more, the most recent of which is Caramel Pecan Roll Murder. The series has been made into five Murder, She Baked films for the Hallmark Channel. Fluke has also written suspense, thriller and romance novels under her own name and pseudonyms.
Raven winner Crime Writers of Color is an association of authors seeking to present a strong and united voice for members who identify as crime/mystery writers from traditionally underrepresented racial, cultural and ethnic backgrounds. The group was founded five years ago by Gigi Pandian, Kellye Garrett and Walter Mosley.
Raven winner Eddie Muller is host of the Turner Classic Movies series Noir Alley and founder and president of the Film Noir Foundation.
The Ellery Queen Award winner Strand magazine is a bimonthly periodical known for its articles about the mystery world and its practitioners, interviews with top authors like James Patterson and Lee Child, and unearthing lost short stories penned by now-dead literary greats.