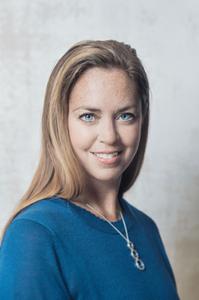 photo: A. Musmanno
Marie Benedict is the author of Her Hidden Genius, The Mystery of Mrs. Christie, Lady Clementine, The Only Woman in the Room, Carnegie's Maid, The Other Einstein and, with Victoria Christopher Murray, The Personal Librarian. She spent more than a decade as commercial litigator in New York City before finding her calling--writing about important, complex and fascinating women from history. The Mitford Affair (Sourcebooks Landmark, January 17) explores the lives of three sisters who lived during the rise of Nazism, in a work of historical fiction.
Handsell readers your book in approximately 25 words or less:
The infamous Mitford sisters face scandal when Diana marries a Fascist and Unity become Hitler's rumored mistress. Novelist Nancy grows suspicious and must choose: her country or her family?
On your nightstand now:
The teetering stack on my nightstand contains all sorts of novels in varying states of completion (yes, I know it's a bad habit to read multiple books at the same time), including: Kate Atkinson's Shrines of Gaiety (started but not finished!); Louise Penny's A World of Curiosities (just did an event with her!); Hernan Diaz's Trust; Anthony Horowitz's The Twist of a Knife; Maggie O'Farrell's The Marriage Portrait; Sequoia Nagamatsu's How High We Go in the Dark; Lisa Scottoline's Loyalty; and Angeline Boulley's Firekeeper's Daughter (reading with my son).
Favorite book when you were a child:
Could anything ever surpass the childhood delight of falling into the wardrobe alongside the Pevensie siblings while reading The Lion, the Witch and the Wardrobe by C.S. Lewis?
Your top five authors:
What a difficult question--I adore so many! If I had to narrow it down, I'd settle on the following geniuses, most of whose stories deal with the reverberations of time in some fashion: Margaret Atwood, Kate Atkinson, Jane Austen, Yaa Gyasi and David Mitchell.
Book you've faked reading:
Dare I confess to never reading Moby-Dick by Herman Melville nor finishing Ulysses by James Joyce?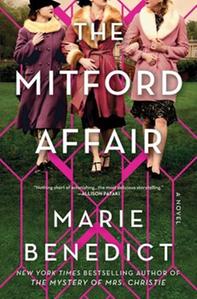 Book you're an evangelist for:
Probably The Mists of Avalon by Marion Zimmer Bradley--for the reasons described below.
Book you've bought for the cover:
I distinctly remember picking up A.S. Byatt's Possession for the cover. In addition to being a ravenous reader of history, I've always been fascinated by certain periods of art, including the atmospheric, color-saturated paintings of the Pre-Raphaelites. So when I saw The Beguiling of Merlin by Sir Edward Burne-Jones on the cover of Possession, I was sold.
Book you hid from your parents:
During a teenage obsession with Stephen King novels, I had to hide the fact that I was reading them at bedtime. Too many nightmares.
Book that changed your life:
Hands down, I'd select The Mists of Avalon by Marion Zimmer Bradley. It utterly altered the course of my life, although I did not realize how profoundly for many years. This groundbreaking (for its time) retelling of the Arthurian legend from the perspective of the women transformed the way I examined the past, opened my eyes to the way "history" is really formed and started my journey to shine the light on important, unknown historical women.
Favorite line from a book:
In Yaa Gyasi's phenomenal novel Homegoing, she writes: "We believe the one who has power. He is the one who gets to write the story. So when you study history, you must ask yourself, Whose story am I missing? Whose voice was suppressed so that this voice could come forth? Once you have figured that out, you must find that story too. From there you get a clearer, yet still imperfect, picture." This quote is a guiding light for me as I write my own novels.
Book you most want to read again for the first time:
I have so many favorites that I'd love to experience for the first time, but I'd settle on Life After Life by Kate Atkinson. To immerse myself in the unusual structure of the novel--looping back through time to experience different possible lives for its main character, Ursula Todd--without knowing how the story will unfold would be delicious.