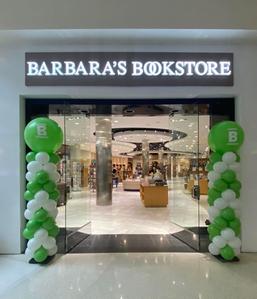 Barbara's Bookstore has opened a new store in the Yorktown Center mall in Lombard, Ill.
The approximately 8,000-square-foot store sells new books in all genres for children, teens and adults and officially opened on December 17. Social media manager Sophia Speranza said the new store has a "giant" children's section that includes a mural, train set and kid-sized tables and chairs, and there are large manga and coffee-table/art book sections as well.
The back of the store features a large space that will be used for future author events and signings, and scattered throughout the store are a handful of seating areas for shoppers to sit and read.
Barbara's Bookstore dates back to 1963 and now has seven locations throughout the greater Chicago area.