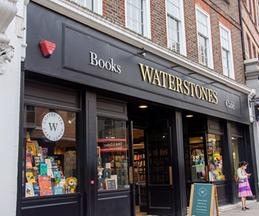 Waterstones' profits after taxation soared 1,352% to £42.1 million (about $52.2 million) in the year ending April 2022 from £2.9 million (about $3.6 million) in 2021, "a massive recovery after the company's finances plunged during multiple lockdowns," the Bookseller reported. For the full financial year ending April 2022, annual sales rose 73%, to £399.8 million (about $495.4 million) from £230.9 million (about $286.1 million), in the year ending April 2021, and £376 million (about $465 million) in the year ending April 2020, "showing that the retailer has now exceeded pre-pandemic sales."
The company attributes the boost in sales to most shops being able to reopen since April 2021. Profit after taxation is also up on pre-pandemic levels, which stood in the year ending April 2020 at £19.7 million (about $24.4 million).
"It is very encouraging to see this recovery now that we are past the period of mandatory shop closures, many of these having been sudden and prolonged," said a company spokesperson. "Our customers returned to our bookshops with enthusiasm and our online business continued to perform exceptionally well. The business continued during this period to benefit from significant government support."
---
Physical bookstores in Germany regained sales in 2022 amid a general decline in book sales. The European & International Booksellers Federation Newsflash reported that, according to market data report Branchen-Monitor BUCH, published this month by the Börsenverein (the German book trade association), "central sales channels experienced a decline of 2.1% compared to 2021. This trend follows a general downturn in consumption, primarily caused by the increase of inflation and rising energy costs. On a positive note, physical bookstores, still recovering from the challenges posed by store closures in 2021 due to lockdowns, ended 2022 with a 4.8% increase in turnover compared to the previous year, nearing pre-pandemic levels."
---
RISE Bookselling has launched its podcast series Let's Talk Bookselling, comprised by six weekly episodes showcasing themed conversations with experts in the field. Each one of the episodes, released on Wednesdays, spotlights a different topic relevant to the bookselling industry.
Let's Talk Bookselling kicked off with a discussion on the Swedish audiobook market with Maria Hamrefors, chairwoman of Svenska Bokhandlareföreningen (Swedish Booksellers Association), "who helps us understand the remarkable development of the Swedish audiobook sector. Sweden has been at the forefront of audiobook market, with many streaming services launched there initially. It seems fitting that we start the exploration of audiobook market there."
---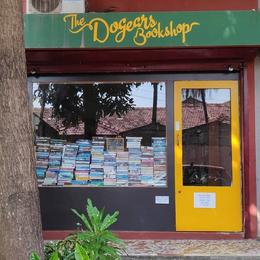 Wherever you go, there showrooming is: Indian bookseller the Dogears Bookshop in Margão shared a familiar dilemma for indie bookstores in a Facebook post: "We have always wondered about this--about whether we are doing ourselves a disservice by posting information about books here, especially when we have people walking into our bookshop and searching for the titles on our shelves to see if they are available for a discount on an online platform. It rankles, primarily because we are a business and have bills to pay and salaries to give. But at the end of the day, there is also reassurance in the knowledge that there are readers out there who appreciate the value that bookstores provide, whether by way of recommendations, or simply by providing a safe and comforting environment within which to discover new worlds. Like someone said on a podcast the other day, books are sold by human beings to human beings, and we can't help but agree."
---
Bookseller moment: Posted by Librairie de Paris, Paris, France: "Bonjour!" --Robert Gray