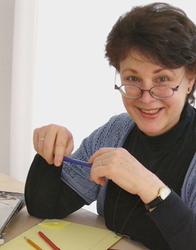 Dona Munker
Dona Munker, author, editor and lecturer, died on January 6. She was 77.
She was co-author, with Sattareh Farman Farmaian, of Daughter of Persia: A Woman's Journey from Her Father's Harem Through the Islamic Revolution, a memoir and a history of modern Iran. Her book-in-progress was Sara and Erskine, An American Romance, examining the life and letters of Sara Bard Field, exploring her suffrage work and psychological evolution.
Munker also had been an editor at Little, Brown and Arbor House. She wrote for scholarly and literary publications and the Biographer's Craft, the newsletter of Biographers International Organization (BIO). She served on the steering committee of Women Writing Women's Lives, a discussion group of women biographers under the aegis of the City University of New York Graduate Center's Center for the Humanities and the Center for the Study of Women and Society.
Her longtime agent, Joy Harris, said, "The standards Dona set for herself were high and led to fascinating conversations about the biographer's responsibilities to her subject. I miss our conversations and will miss Dona."
Women Writing Women's Lives said the group is "deeply saddened by the loss of [our] beloved friend. We will miss her enthusiasm and her penetrating thoughts about the craft of biography. She chaired our steering committee for several years and later reported on our work to a wider audience of biographers in Biographers International Organization. Dona was always a concerned friend and supportive sister writer, eager to help others and, when asked, happy to share her useful analyses of their writing problems. Each of us will miss her presence in our lives."