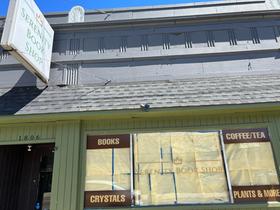 Serenity Book Shop, a hybrid bookstore, cafe and music venue, will open this spring at 1806 W. 5th Ave., Grandview Heights, Ohio, 614Now reported. Owner Shanna Tiggs noted that she had originally planned to launch the business last June, but a fire altered that and now an April opening is in the works.
In addition to books, the shop "will offer coffee and light food from an in-house cafe concept, a venue for jazz and other live music, space for book signings and more. Metaphysical supplies like crystals will also be available," 614Now noted.
Tiggs, who is also an author, added that opening a bookstore has always been her dream. and she hopes to make Serenity stand out from similar businesses. "We are not your average bookstore," she said.