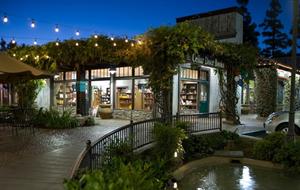 Cellar Door Bookstore, Riverside, Calif., has lost its lease and must leave by the end of March, the Press-Enterprise reported. The store has been in the same 1,735-square-foot Canyon Crest Towne Centre location since it opened in 2012.
Owner Linda Sherman-Nurick learned of the decision via e-mail only last week and is scrambling to find a new location, ideally in the same downtown area. (In the original e-mail, the store was supposed to vacate the space by the end of February.) The store had been on a month-to-month lease since 2016, following its agreement not to pay a common-area maintenance fee in exchange for giving up a long-term lease. In the store's initial statement on Twitter, Cellar Door Bookstore said, "They are within their legal rights, but their common decency and respect for people who think differently than they do is just a bit lacking."
Sherman-Nurick and store customers on social media expressed deep sadness and anger toward the landlord. Many believe that the decision to oust Cellar Door Bookstore was in reaction to the store's liberal politics, quarterly drag queen story times and masking policies, especially since the notice came three days after the most recent drag queen storytime, which drew several protests.
The store's initial statement added, in part: "There is a lot of love in our community, but right now I'm hearing from you a lot of rage, and I'm feeling the same, so I'm rereading Myisha Cherry's The Case for Rage. 'Remember that the aim of Lordean rage is change,' not just for Cellar Door but for all the libraries, bookstores, authors and readings that are being challenged throughout the country. Our voices will be heard."
In a statement to the newspaper, Jeff Lerch, general manager for the Canyon Crest Towne Centre, denied that the decision to oust the bookstore was "politically, racially or otherwise motivated and tied to Cellar Door Bookstore's special events and patrons." He said that following the deaths in the past year and a half of two key members of the family that owns the shopping area, he has taken over management and has plans for "a larger strategic initiative" for the center. The Press-Enterprise called it an "upscale center, known for its Ralphs market, restaurants, red-tile roof and bubbling fountain."
Lerch also said that in deference to the store, he shifted the date for the store to vacate the space from the original end of February to the end of March.