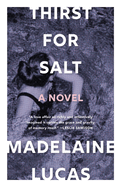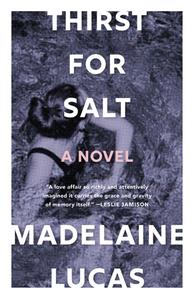 Recollections of a long-ago romance and the life choices made in its aftermath haunt the narrator of Thirst for Salt by Madelaine Lucas, an Australian-born author and musician living in the U.S. whose writing has been featured in Paris Review Daily and Literary Hub, among other publications. Lucas's debut, set in a picturesque beach town in New South Wales, Australia, deconstructs an intimate love story from the sun-bleached, sand-encrusted remembrances of a woman yearning to make peace with her past. The narrator, now in her late 30s, is an unattached Australian who's teaching writing in New York. While searching online, she discovers a photograph of her former lover Jude and his young child. The photograph dislodges an avalanche of memories of their affair when the narrator was in her 20s and Jude was 18 years her senior. They met one summer while the young woman and her mother vacationed in Jude's hometown, Sailors Beach.
The narrator, raised by a loving yet restless mother who frequently changed jobs and apartments, is attracted not only to Jude's "rough grace" but also to the steady, solid life he has crafted for himself. His drafty home, the "Old House," and his big brass bed represent the stability she lacked as a child. The narrator abandons her friends and bookstore job in Sydney to move in with Jude, and the two adopt an affectionate old dog. Being with Jude allows her to retreat into the safety and comfort of his ready-made world instead of facing the uncertainties of her post-college life. The specter of motherhood hovers in the background, the narrator mistaking her isolation for the desire for a child.
Thirst for Salt derives its lyrical power from the lapping waves of the ocean, wind-rustled trees and abundance of birdsong, which form the chorus of this engrossing drama, inviting readers to share in the sheer magic of passion ignited and the sweet domesticity that is the reward of everyday love. Lucas's writing captures the emotional intensity of the affair: the narrator envies the other lives Jude had already led before they met. When Jude's longtime friend, the beautiful Maeve, appears on the scene and announces she is pregnant with her married lover's child, the dynamics in the Old House suddenly shift. As the narrator's memories unravel the tendrils of past truths, readers will be irresistibly drawn into the mystery of all that remains unsaid in Lucas's captivating story. --Shahina Piyarali, reviewer
Shelf Talker: Set in a coastal town in Australia, this debut novel about a long-ago love affair revels in the lyrical language that describes its rugged landscape and the emotional intensity of new love.