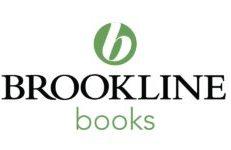 Casemate Group has launched Brookline Books, an imprint "dedicated to publishing the rich history of southeast Pennsylvania and the greater Delaware Valley area." Brookline plans to publish five to seven books a year.
The imprint's commissioning editor is Jennifer Green, who joined Casemate in January 2022, is director of education for the Chester County History Center, and has a Master's in American History from West Chester University of Pennsylvania. Green is the author of Brookline Books' initial titles, Dark History of Penn's Woods and Dark History of Penn's Woods, Volume 2.
Other titles include the YA nonfiction title Charley by Brendan Lyons, the story of the youngest soldier to die during the American Civil War (August); Clarissa Dillon and Deborah Peterson's A. Cook's Perspective (September), a study of 18th-century cookbooks and the drama surrounding them; Mystery and Marvel by John H. Hepp IV (September 2023), on Philadelphia's 1876 Centennial Exposition; former NBC10 news anchor Timothy Lake's The Bergdoll Boys (September), a history of the notorious Bergdoll family; and The Darby School of Art by Mark W. Sullivan (November).
Casemate president David Farnsworth commented: "Brookline expands upon Casemate's dedication to publishing quality history, and we're proud to provide history lovers with stories that come from our own backyard. We've been working closely with local historians to shed light on Pennsylvanians' stories, which we believe are long-overdue for spotlight and broader interest."