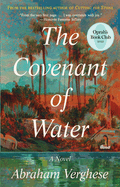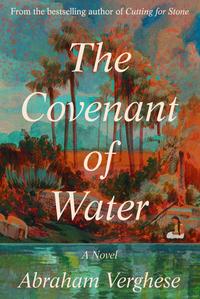 Abraham Verghese's sprawling second novel, The Covenant of Water, traces the epic story of a family in southern India afflicted by a mysterious condition: at least one person in every generation dies by drowning. Verghese's narrative, spanning seven decades, is both a compassionate family saga and an account of medicine, politics, art, women's rights, and the legacy of British colonialism in India.
Verghese (Cutting for Stone) sets his story in the small community of Saint Thomas Christians in Kerala, centered on the estate of Parambil. The novel opens with a 12-year-old child bride--unnamed, but literate, unusual for her time--coming to Parambil on her wedding day in 1900. Married off to a 40-year-old widower, she becomes the surrogate mother to his two-year-old son, JoJo. Disoriented and lonely at first, she learns (with help from several older women) how to run the household and how to make a life for herself in an unfamiliar place. Over the course of the story, she will transform into Big Ammachi, the matriarch of Parambil and a wise, steady, thoughtful figure in the lives of the other characters. After a tragedy strikes, Big Ammachi discovers a handwritten document outlining the Condition, the water-related affliction that has affected generations of her husband's family. She can neither prevent nor cure this disease, but seeks to understand it, especially as it comes to affect her son, Philipose, and other family members.
In Part Two, Verghese shifts gears to focus on Digby, a young Scotsman who signs up for the Indian Medical Service after the death of his mother. Digby gets a crash course in a new world when he arrives in Madras in 1933, encountering medical conditions he's only read about in books. Digby's destiny will eventually intersect with that of the family at Parambil, via a sanctuary for leprosy patients run by a compassionate Swede named Dr. Rune Orqvist.
The novel travels between Parambil and its close-knit rural community to the city of Madras, several hours away by train, where various characters receive their education (formal and otherwise). Verghese details the rise of the Naxalite Communist movement in the 1960s; explores the realities and aftermath of British colonialism and Partition; forces several characters to confront the abusive realities of the Indian caste system; and straddles the line between science, faith, and mysticism, especially concerning the Condition. A physician and professor, Verghese has an unsparing eye for medical detail, but he always returns the focus to those left behind to mourn their loved ones.
Vast in scope and also surprisingly intimate, Verghese's novel covers most of the 20th century in India, but is ultimately the story of a family--blood and chosen--caring for each other through all of life's challenges and changes. --Katie Noah Gibson, blogger at Cakes, Tea and Dreams
Shelf Talker: Abraham Verghese's epic and compassionate second novel explores the multigenerational loves and losses of a South Indian family afflicted with a mysterious drowning condition.