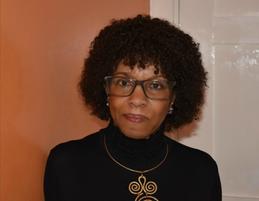 Margaret Busby
Margaret Busby has been appointed president of English PEN, succeeding author and human rights lawyer Philippe Sands. Born in Ghana and educated in the U.K., Busby became Britain's youngest and first Black woman publisher when she co-founded Allison & Busby in the late 1960s. An editor, writer, broadcaster, and critic, she has also judged numerous literary prizes, including the Booker. She edited Daughters of Africa: An International Anthology of Words and Writing by Women of African Descent (1992) and New Daughters of Africa (2019), which also initiated a scholarship for African women at SOAS University of London.
"I am delighted to take on the role of President of English PEN, an organization supported by a vital community of writers and readers who, together, champion and celebrate courage in literature in all forms," Busby said. "It is an honor to join forces with the 100-year-old PEN movement, to play a part in continuing its legacy of promoting and advancing freedom of expression. Together with our colleagues in the global network of PEN centres and English PEN members, I look forward to helping enable the full potential of literature worldwide, with equality of opportunity for all. Freedom to write. Freedom to read."
Noting that it "has been a privilege and an honor to serve" as English PEN president for the past five years, Sands praised the "fantastic team, and the worldwide PEN movement, part of the vital effort to protect and promote freedom of expression for all writers and readers, more important than ever in our times. I am thrilled and delighted to pass the baton to editor and writer Margaret Busby, a remarkable, inspiring and distinguished figure who has transformed literature in the U.K., and will surely be a fabulous president."
Chair of trustees Ruth Borthwick commented: "Margaret Busby has always stood up for writers. For over fifty years she has blazed a trail as a publishing pioneer who has changed the landscape in British publishing. Her ability to spot talent that others deny and her persistence to see it recognized have shaped her life's work. Her humanity touches everyone who meets her. I can think of no better person to be our new president."
---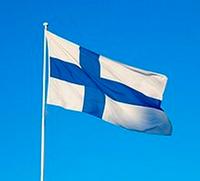 The 'Finland reads 2023' survey, which was carried out by the Finnish Booksellers Association and the Finnish Publishers Association, examined the reading habits of Finnish people. The European & International Booksellers Federation's Newsflash reported that, according to the survey's findings, Finland "is a nation of avid readers: 86% of respondents stated that they had read a book in the last four weeks. The average time the respondents spend reading is 5.36 hours per week. The survey also shows the growing popularity of audiobooks, with 21% of respondents reporting that they subscribe to an audiobook streaming service, marking an increase of 17% in the last two years. At the same time, three out of four Finns stated that they had bought physical books, either for themselves or as gifts, in the past year."
---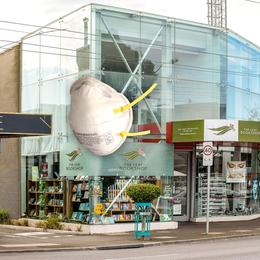 Masking up Down Under: Australian indie the Leaf Bookshop in Ashburton shared a precautionary message from the building: "Hi I'm The Leaf Bookshop, I refuse to accept that infections and reinfections are inevitable. I monitor CO2, ventilate my insides, run HEPA filters and give out free masks to protect our customers and staff. Stay safe everyone. #CovidIsNotOver." --Robert Gray