The International Booker Prize shortlist was released this week. I'm currently reading one of the finalists: Time Shelter by Georgi Gospodinov, translated by Angela Rodel (Liveright/Norton), the first nomination for a book translated from Bulgarian. That's what prizes sometimes do; they shine a light in a corner where the reader hasn't looked yet.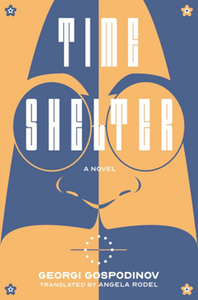 Gospodinov's novel is brilliant. Here's a taste: "Reading magazines and newspapers from forty or fifty years ago. What was worrisome then is no longer worrisome now. News has become history. Breaking news has long since broken. The paper is slightly yellowed, a faint scent of damp wafts from the magazine's glossy pages. But what is going on with the ads? The ones we passed over with annoyance back then have now taken on a new value. Suddenly the ads have become the true news about that time. The entrance into it. A memory of everyday life, which goes bad quickest of all and acquires a layer of mold. Of course, the items being advertised are long gone. Which therefore increases their value."
Given my belated leap into Time Shelter upon learning it had been shortlisted, I wasn't surprised to discover the International Booker Prize "continues to be a major factor in the increased profile of fiction translated into English," according to data compiled by Nielsen on behalf of the Booker Prize Foundation and released this week. It's a words and numbers game.
The report noted that in the nine months since winning last year's International Booker Prize, Geetanjali Shree's Tomb of Sand, translated from Hindi by Daisy Rockwell, sold about 25,000 copies in the U.K., compared to fewer than 500 before being nominated. Among the top 15 bestselling translated authors in the U.K. last year, four have been nominated for the International Booker Prize: Olga Tokarczuk, Andrey Kurkov, Mieko Kawakami, and Elena Ferrante.
The Booker Prize Foundation reported that in 2022, 24.9% of translated fiction (TF) in the U.K. was purchased by 25-34-year-olds (up from 21% in 2021). When combined with the second highest purchase group (13-24-year-olds), book buyers under the age of 35 account for 48.2% of all TF purchases.
My age group, however, does not distinguish itself. The proportion of older readers buying TF is declining. In 2019, readers 60-84 (the oldest group surveyed) accounted for 20.9% of all TF buyers, but fell to 13.2% in 2022.
In terms of gender, the largest purchase group for TF is females 13-24 (15.5% of all purchases), followed by females 25-34 (13.7%), males 45-59 (13.6%), and males 25-34 (11.2%).
The study, which does not include sales of graphic novels, found that 53.4% of TF buyers are also more likely to say they prefer a challenging read than overall fiction buyers (37.2%); and 30.1% like to be the first to read new books, compared to 21.4% of fiction readers generally.
In 2022, more than 1.9 million copies of translated fiction were sold in the U.K., up 22% over 2021 and accounting for 3.3% of overall fiction sales. The top 10 original languages for translations were Japanese, French, Russian, German, Italian, Norwegian, Spanish, Swedish, Portuguese, and Chinese.
Those are some of the numbers, but it always comes back to the words, moving from one language to another.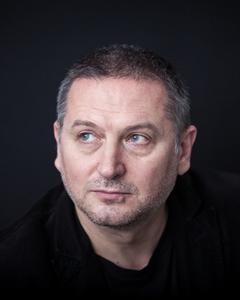 "I love working directly with my translators, getting their questions and answering them," said Gospodinov. "I'm always suspicious of translators who have no questions about the text. I know I've left a lot of traps in my writing; references, quotes, allusions. As an author for whom language itself is paramount, I suspect my books are not at all easy to translate. I think Angela Rodel did truly impressive work with her translation, because she often had to translate not only the text itself, but the context of all the stories inside the novel."
Rodel observed: "Georgi and I have been working together for quite a few years--I translated his previous novel as well as many short stories, essays, plays, even a space opera libretto (!). Our close collaboration has always been delightful and intellectually inspiring; despite his rather intimidating erudition, Georgi is also unusually empathetic and generous with his time and knowledge. Georgi cut his writerly teeth as a poet, so he is very interested in the craft of translation and loves to get into the weeds of rhythm and sound. Thankfully he is always up for a lunch or a coffee so we can really drill down into the passages I'm struggling with."
When Gospodinov was asked "The Question" (Why do you feel it's important for us to celebrate translated fiction?), he responded: "Let me put it simply. When we have ears and eyes (and a translation) for the story of the Other, when we hear and read it, they become a person like us. Storytelling generates empathy. It saves the world. Especially a world like the one we live in today. We write to postpone the end of the world. And the end of the world is a very personal thing. It happens in different languages. Translation gives us the sense that we are working towards this postponement together. It gives us the sense that in my Bulgarian story of sadness and anxiety, in someone else's Peruvian story, for example, and in your English story, we are hurting in a very similar, human way. There is no other way to tame that pain and respond to it than to tell it. And the more languages we tell it in, the better."