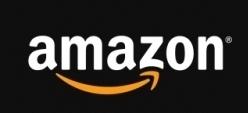 Net sales at Amazon in the first quarter ended March 31 rose 9.4%, to $127.4 million, while net income was $3.2 billion, compared to a net loss of $3.8 billion in the same quarter in 2022.
Although the sales increase was small compared to many years in the past, Amazon's results were better than stock analysts expected, and the company's share price briefly rose 10% in after-hours trading yesterday. However, after the company revealed in a conference call that sales gains of Amazon Web Services have been tapering off so far in the current quarter--from 16% to 11%--Amazon stock retreated from its highs in after-hours trading and starts the day down 2.5%. The cloud services division has long been one of the most profitable parts of the company. In the quarter, advertising revenues were strong, up 21%.
But much of the rest of the news paled in comparison to Amazon's stronger years. As the New York Times noted, "Amazon, like other tech companies, did very well early in the pandemic when everyone stayed home but has had some troubles since. After expanding its retail distribution network to handle an influx of new business that did not stick around, management is paring back.
"Employment at the company has shrunk 10% since its peak in early 2022, or by 150,000 workers. Since November, the company has confirmed 27,000 layoffs in divisions including human resources, retail and cloud computing. But the warehouses and distribution network have dropped the most." And more layoffs may occur, Amazon said, as the company continues to cut unprofitable operations.
The Wall Street Journal observed that as sales in Amazon's online stores have slowed and its market share in e-commerce and Prime membership growth have "stalled," the company is "attempting to ignite production by investing in noncore businesses" that include "its international business, chip development, advertising, its grocery business, healthcare and satellite-internet business Project Kuiper.
"The company has recently been marketing its efforts in generative AI models, the technology behind the buzzy ChatGPT. Amazon recently announced new artificial-intelligence offerings which target corporate customers."
Amazon predicted that sales in the second quarter will rise between 5% and 10%, to between $127 billion and $133 billion.