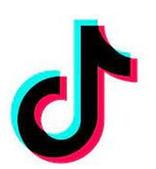 ByteDance, the parent company of TikTok, has filed a trademark for 8th Note Press, an app that would allow users to read, buy and discuss books, TechCrunch reported.
Per the trademark filing, which was first detailed by Business Insider, 8th Note Press "includes an app to read, download and discuss fiction e-books in an online community; retail bookstore services; ordering books in audio, printed and digital formats; publishing e-books, audiobooks and physical books; as well as providing online, non-downloadable fiction and non-fiction books."
TechCrunch went on to note that while "corporations register trademarks all the time in anticipation of expansion into new verticals," there are no indications that ByteDance has started making inroads into digital publishing yet. A person with knowledge of the matter told TechCrunch that ByteDance is "always exploring new opportunities," and the 8th Note Press filing is "not related to TikTok."
The app would put ByteDance into competition with Amazon not only as a publisher and distributor of books but also with GoodReads as a social platform for books.