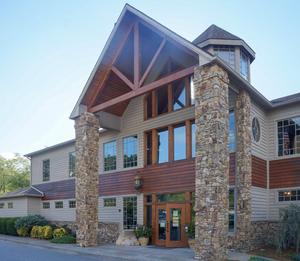 George and Megan Shinn have purchased Cornerstone Bookstore in Boone, N.C., the High Country Press reported.
Shinn, former owner of the Charlotte Hornets NBA team, and his wife jumped at the opportunity to purchase the Christian store, which sells Bibles, books, and gifts, after being loyal customers for years. Located at 1894 Blowing Rock Road, Cornerstone has been in business for more than 40 years.
Looking ahead, the Shinns plan to make changes like partnering with local churches, businesses, and community members, as well as bringing in speakers, musicians, artists, and pastors for a variety of events.
"We want to welcome the entirety of the community--create a place where people can come in fellowship," Megan Shinn told the Press. "We really want to make a beautiful community spirited place."