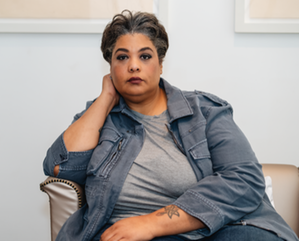 Roxane Gay
(photo: Reggie Cunningham)
Roxane Gay's talents are wide-ranging and deep. She has published fiction (such as An Untamed State, Black Cat/Grove), nonfiction (Hunger: A Memoir (of My Body), Harper Perennial), essay collections (Bad Feminist, Harper Perennial), has edited collections (The Selected Works of Audre Lorde, W.W. Norton), and also writes opinion pieces and the "Work Friend" column for the New York Times. Next month, she will launch Roxane Gay Books with Grove Atlantic Press. She shared with Shelf Awareness the impetus and hopes for her imprint.
With all that you are already doing, what inspired you to start a publishing imprint? And please say a little about the timing of your launch: Why now?
Many years ago, I ran a micropress called Tiny Hardcore Press. I published these beautiful, small but mighty books, on a shoestring budget. I loved finding interesting work, editing it, and having a hand in bringing it into the world, but I always wondered what it would be like to publish books with more resources and support. Over the years, I wondered if an imprint might be possible, and one day I asked my agent if she thought it was possible. She did, and we approached both of my publishers. Ultimately, Grove Atlantic felt like the perfect home for Roxane Gay Books. In terms of why now: honestly, why not?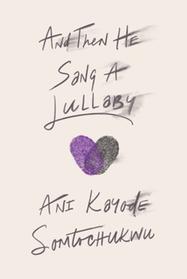 Tell us more about your micropress, and what lessons benefited you as you start your imprint at Grove/Atlantic. What might you do differently?
I learned a lot about not only editing books and working with authors, but also the logistics of book distribution. Figuring out the best envelopes for shipping and dealing with the USPS was... humbling. I also learned that many hands really do make light work. It's challenging to have to do nearly everything yourself the way micro-publishers generally have to. With my imprint, I'm excited to collaborate with my longtime fiction editor Amy Hundley, Morgan Entrekin, Judy Hottensen, Deb Seager, my publicist John Mark Boling, and the rest of the Grove team, and learn more about the publishing process at a much larger scale.
Would you say your imprint has a mission?
My only mission is to publish books I love and hope others will, too.
What kinds of books do you hope to publish? You've said you're looking "for the kind of books I love to read." What does that look like?

I'm primarily interested in fiction and memoir/creative nonfiction. I love immersive stories with flawed protagonists. I love expansive world building. I love a little or a lot of darkness in a story. I am a fairly omnivorous reader, so I can't narrow down what I like beyond work that grabs me by the throat and squeezes, hard.
The first book you'll publish, on June 6, 2023, is And Then He Sang a Lullaby by Ani Kayode Somtochukwu. You've said it was unagented. How did you find it?
I accept both agented and unagented work. Kayode submitted his manuscript himself. The RGB fellow at the time, Sinclair, was the first reader, and they were really enthusiastic about the novel in their report to me, so I dove right in that night, read the book all the way through, and knew I wanted to acquire it. Kayode now has an agent, but it was great to see that accepting unagented work was a good decision.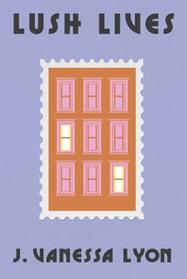 Both of your imprint's first books, And Then He Sang a Lullaby and Lush Lives by J. Vanessa Lyon (August 1), are literary love stories with complications. Pure coincidence? Or are you drawn to books that exemplify the way intimate connections sustain us as humans?
It's probably both a coincidence and indicative of the kind of writing I enjoy. Love stories offer so much in terms of the ways we hold on to each other, lose each other, need each other. And in both of these novels, we see these things play out against complicated backdrops. The novels are very satisfying reads.
Amy Hundley has been your editor at Grove since the publication of your novel An Untamed State in 2013. Is she the one you approached about starting this imprint?
My agent Maria approached Amy. I love Amy, who is an outstanding editor and who only makes my writing better. She has a deep knowledge of publishing, has been at Grove for a really long time, and is incredibly supportive of Roxane Gay Books.
How many books do you hope to publish each year? Will you have staff working with you?
I plan on publishing three books a year, maybe more in the future. There is a fellow working with me and also half-time with Grove. Each year, the fellow rotates through the various Grove departments, learning about publishing from the inside out. And they support the work of Roxane Gay Books, reading submissions and writing reader reports, managing author correspondence, and guiding manuscripts through the many steps of the publishing process. They do a little editing because I firmly believe the best way to learn is to do.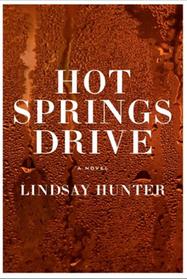 What do you see as books' role in our culture? Do you think other forms of entertainment (streaming movies, social media feeds) threaten to overtake reading in people's lives, or will there always be a place for books?
Books should, as Isaac Bashevis Singer once said, entertain and instruct. I'd also add that they should provoke--thought, conversation, debate. There will always be a place for books. I sure wish people read more, but we will not be the generation to bring an end to something that has existed for millennia.
From your "Work Friend" column in the New York Times, you seem like a natural mentor. Are there writers you've been working with or mentoring that you hope to publish?
I do have writers I mentor and have been doing so for years, though mentorship was not at the forefront of my interest in launching the imprint.
Are there ways in which you hope your imprint might lead some changes in the publishing industry?
I hope my imprint can demonstrate that you don't need to overpay for books to bring great writing into the world. To be clear, I want writers to be paid well for their creative work, but the size of the advance does not correlate to the quality of the writing, and it would be great if more people in publishing remembered that.
Tell us about some of the books you have scheduled, and the kinds of books you'd like to see come along.
The debut novel for my imprint is And Then He Sang a Lullaby by Ani Kayode Somtochukwu. It's a love story and a coming-of-age story between two young men trying to honor a growing bond between them while navigating a deeply homophobic culture in Nigeria. The summer book is Lush Lives by J. Vanessa Lyon. It is a romance novel about Glory, a woman who has recently inherited her aunt's Harlem brownstone, and Parkie, who works at a successful auction house and is being asked to do something she isn't necessarily on board with, and how they try to satisfy their professional ambitions and an undeniable attraction. At the end of the year, I'm publishing Hot Springs Drive, something of a domestic thriller where you know whodunit, so to speak, from the beginning. It's a steamy, twisty, unputdownable novel by Lindsay Hunter.
Next year, I'm publishing a memoir called Frighten the Horses by a trans writer, Oliver Radclyffe. I'm also publishing the novel Ravishing by Eshani Surya, about a brother and sister; the former works for a beauty company where all is not what it seems, and the latter uses that product without necessarily understanding the consequences of getting what you think you want. I also have some other exciting books we're currently negotiating for and can't wait to talk about them. --Jennifer M. Brown