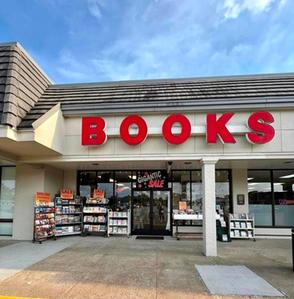 Smith Discount Books, Virginia Beach, Va., reopened over the weekend for the first time since late December, when a car smashed through the storefront window, injuring two people. A city police spokesperson said a teenager and an adult inside the store had been hurt. The driver was arrested and, after being treated for minor injuries, charged with DUI. Owner Barry Smith had expressed his concern at the time about whether he would be able to reopen the store at all.
On Saturday, Smith Discount Books posted on Facebook: "WE ARE OPEN!!!!!! We are open after being closed for 19 weeks due to a car driving through our storefront. We missed you. We can't wait to help put books back in your hands.... See you soon!"
In March, Smith told the Princess Anne Independent News that despite the past success of the bookstore he owns with his wife, Patricia, they were concerned about losing their customer base while still waiting for the property manager to begin repairs.
"You know, when people come to a place for a while and then it's not open for a long time, they find other places to go. To get them back is really hard," Barry Smith said, adding that he had no plans to retire. "I was considering that until now. I feel like I've been retired for the last two months, and I'm going crazy. I'm gonna get back to work."