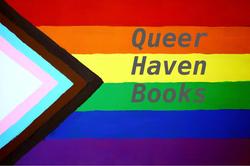 Baker Rogers, an academic with a background in sociology and social work, has launched a Kickstarter campaign to help open Queer Haven Books, an independent, queer bookstore and community space, in Columbia, S.C.
Rogers, who has written several academic articles on queer life in the Southeastern U.S., is looking to raise $50,000 for the bookstore. The money raised will go toward purchasing business licenses and permits, buying initial inventory, promoting the bookstore, and paying the team's salaries. Rogers has a found an ideal spot in Columbia, though the lease is not yet finalized, and they hope to open the bookstore before the end of 2023.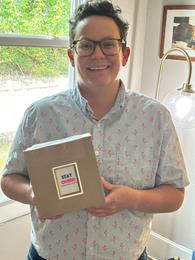 Baker Rogers
Queer Haven Books will carry titles of all genres and for all ages written by queer authors or telling queer stories. Along with books, the shop will sell coffee, baked goods, and an assortment of games, art, and gifts with a queer focus. There will be space to hang out, read, and have a cup of coffee, and event plans include author readings and drag queen story hours.
The bookstore's mission is to provide "a place of safety and refuge for the queer community in the Southern United States," with the Kickstarter page noting that the team defines queer broadly "to include all genders and sexualities that go against established norms, but also politically, as push back against all -phobias and -isms (homophobia, transphobia, heterosexism, racism, ableism, ageism, sexism, etc.), discrimination, and violence in our society."
Born and raised in South Carolina, Rogers first moved to Columbia in 2007, when they were 22. At the time, there was a "small, yet thriving" queer scene in the city; when Rogers returned in 2020, they found that the queer scene had shrunk, and a new space was needed. Since Rogers has never run a bookstore before, they're "working with queer people from a variety of sectors, including business and libraries, to ensure that Queer Haven Books meets the community's needs."
So far, the Kickstarter has raised just over $7,300, from more than 70 backers, with 20 days to go for the campaign.